INTELLISUITE™ ANALYTICS SOLUTION
Explore a simpler, smarter way to analyze your building operations and optimize efficiency and comfort. The IntelliSuite analytics solution combines advanced data analysis of your building's conditions via our cloud-based IoT platform, with objective-based advisory services by our staff of experts. The result is an effective solution built to improve performance and reduce the burden on your staff.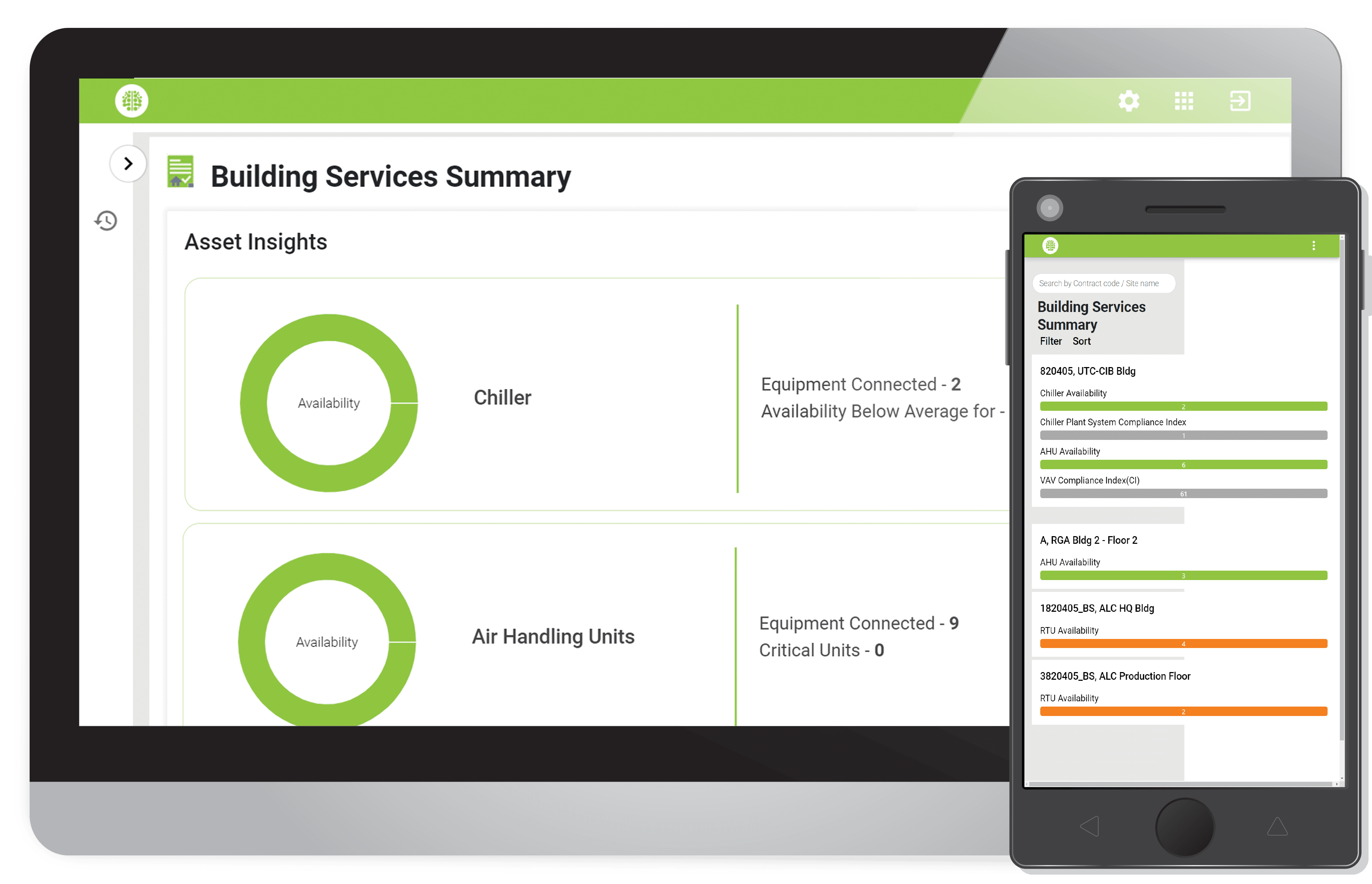 START SEEING A BIGGER PICTURE
One of the benefits of an intelligent building is that all its connected systems produce an abundance of data. The IntelliSuite analytics solution brings all the data points together using our IoT platform to develop actionable insights and find opportunities for improvement. And with artificial intelligence, it can identify faults and inefficiencies before they become larger issues.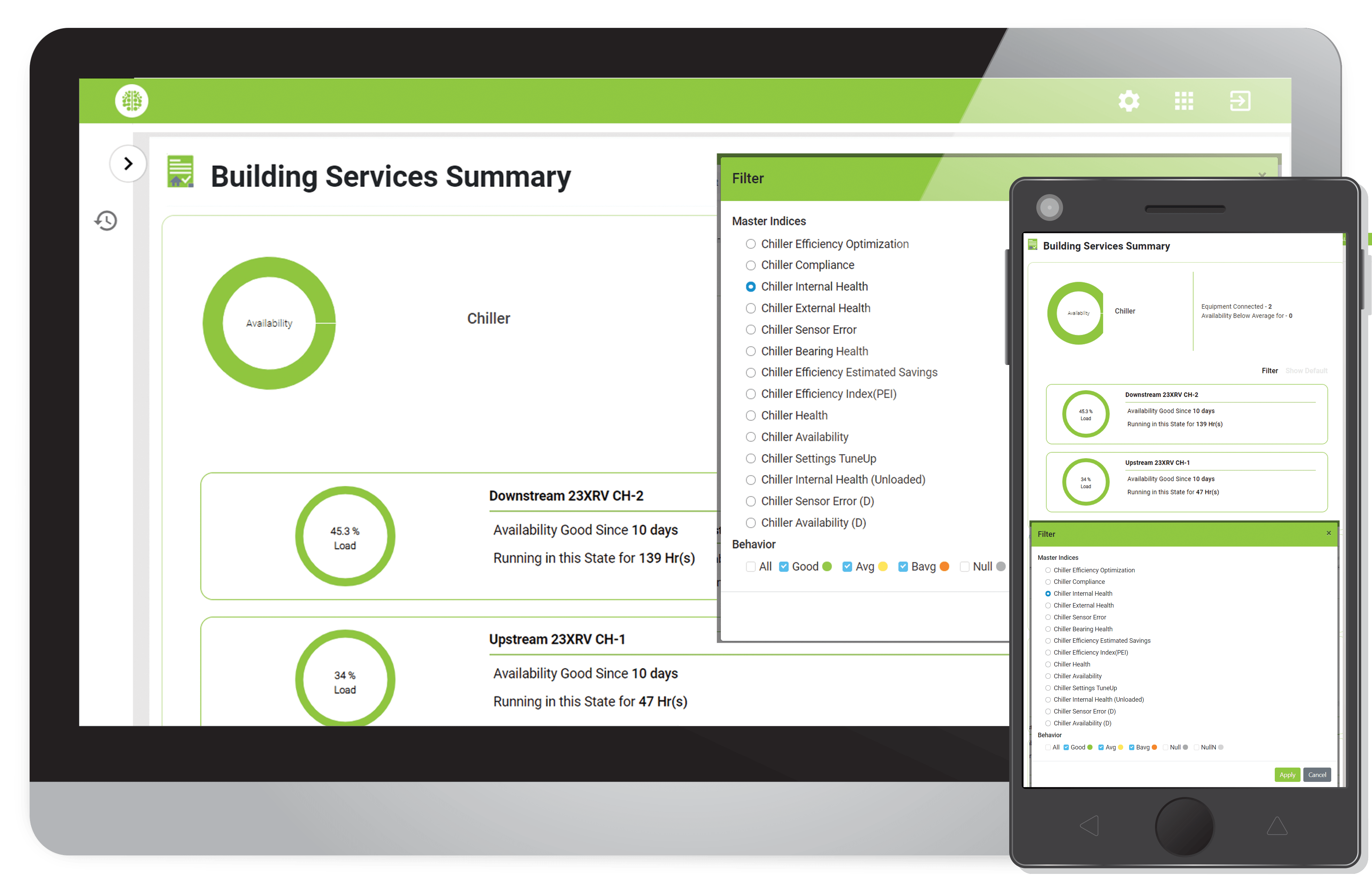 BETTER DATA IS JUST THE BEGINNING
The IntelliSuite analytics solution is all about helping you make smarter decisions regarding the operation of your intelligent building. With our objective-based services, you can share the insights generated by our platform with experts in our own Command Center for a range of offerings including remote diagnostics, proactive maintenance, CapEx planning, alarm management and more.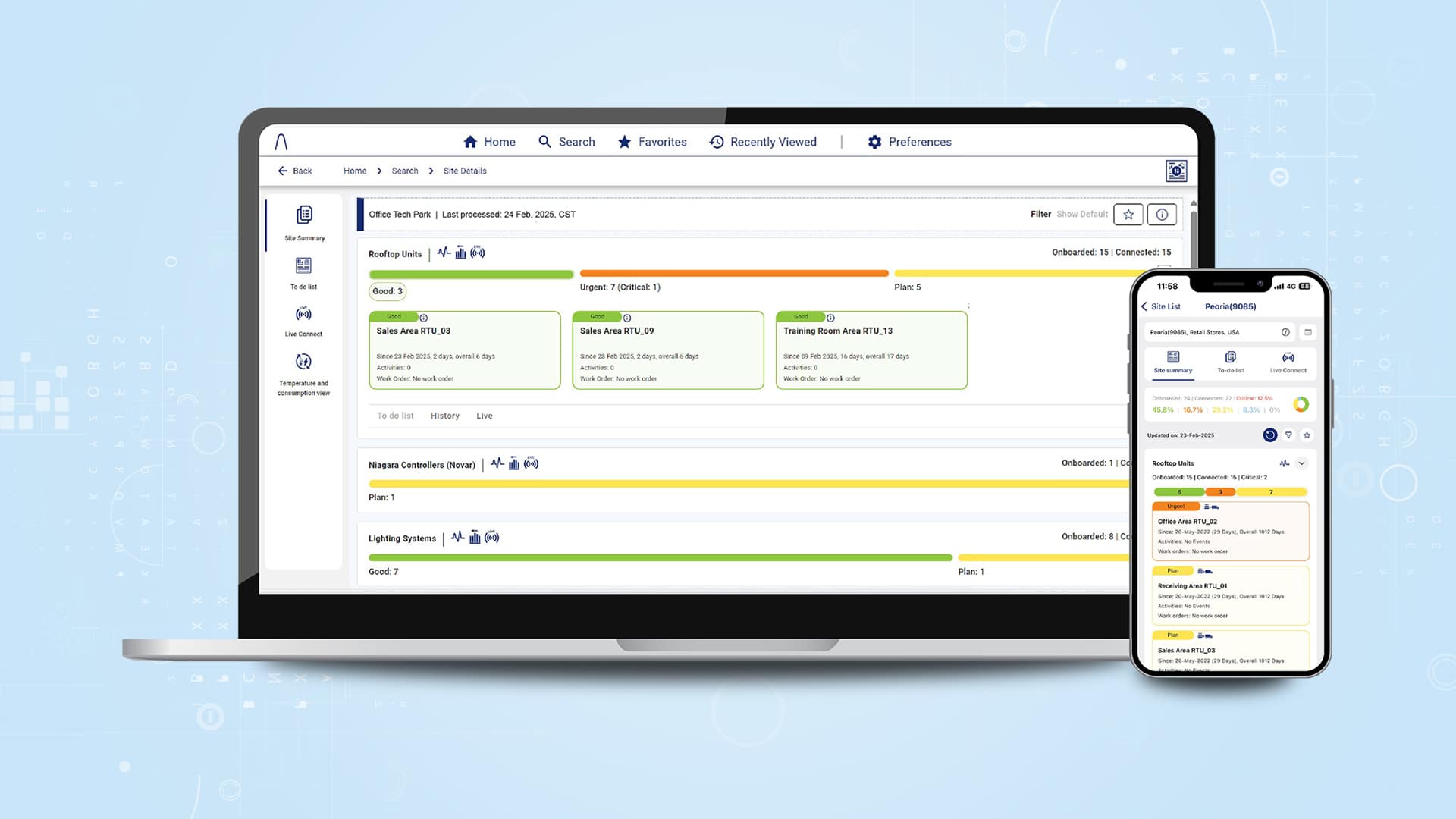 APPLICATIONS
Explore our self-service applications for monitoring the health of your equipment and putting the insights generated by the IntelliSuite analytics solution to use at your building.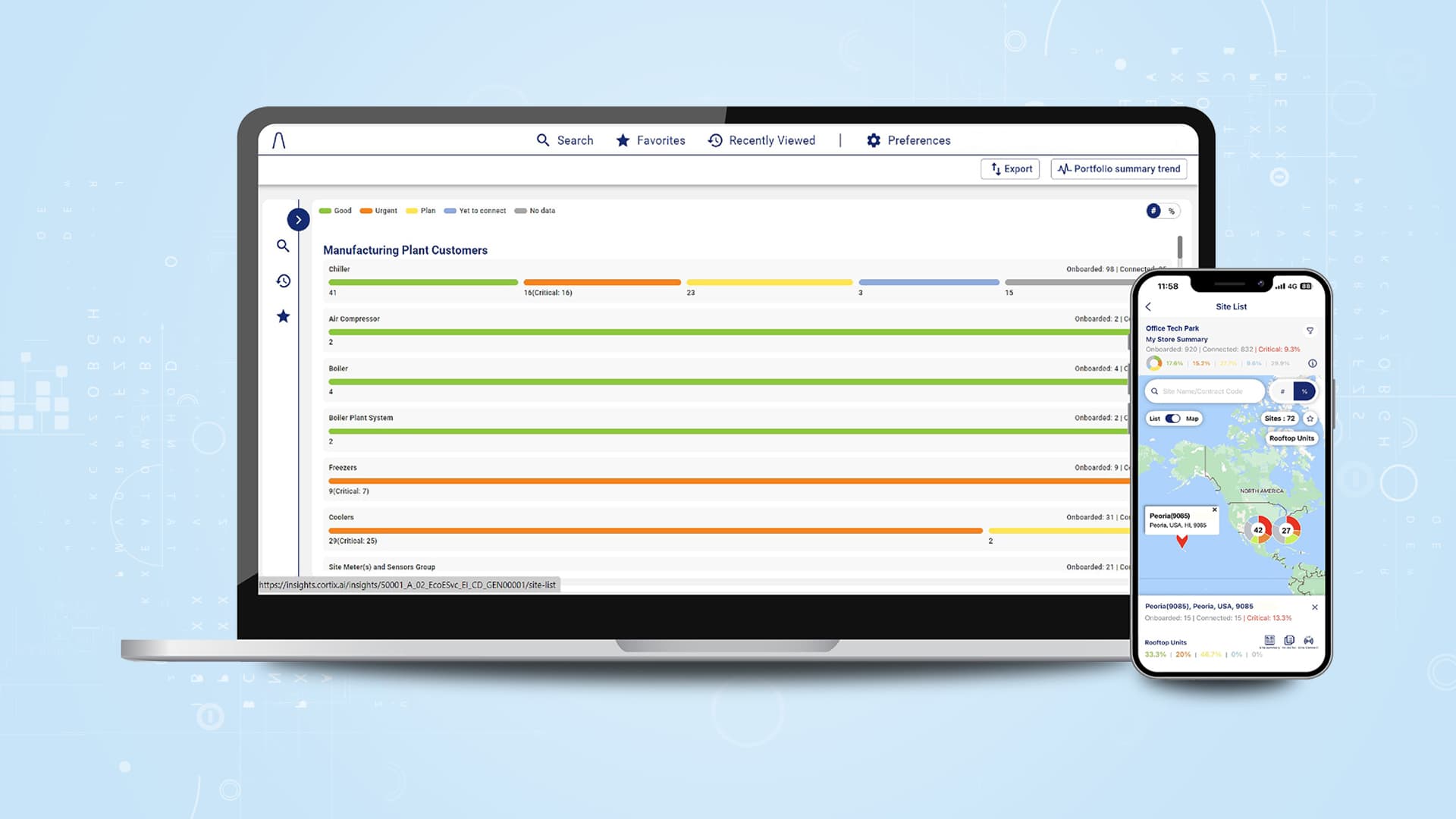 SERVICES
Learn about the range of services offered by the experts at our Command Center, all designed to make proactive maintenance possible in large, multi-site enterprises where facility personnel is minimal.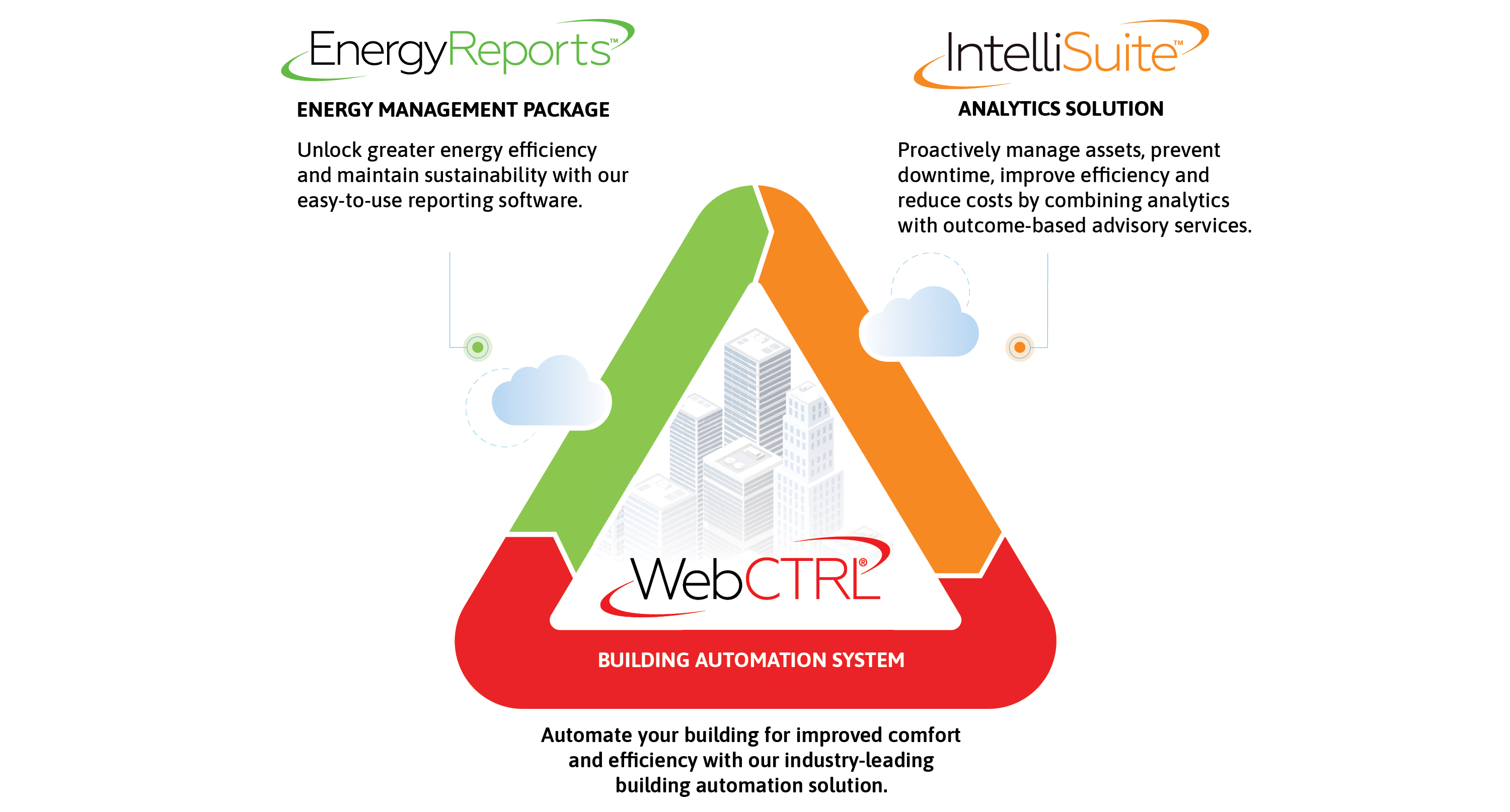 The IntelliSuite analytics solution is part of our complete intelligent building ecosystem that provides users with innovative tools for control, management, reporting and analytics from the edge to the cloud.