Gain a better understanding of your energy usage so you can make smarter decisions with the intuitive reporting capabilities of the EnergyReports platform. From dynamic and animated color graphs, to the ability to schedule reports as needed, our platform helps you face the challenge of balancing occupant comfort and energy efficiency head-on.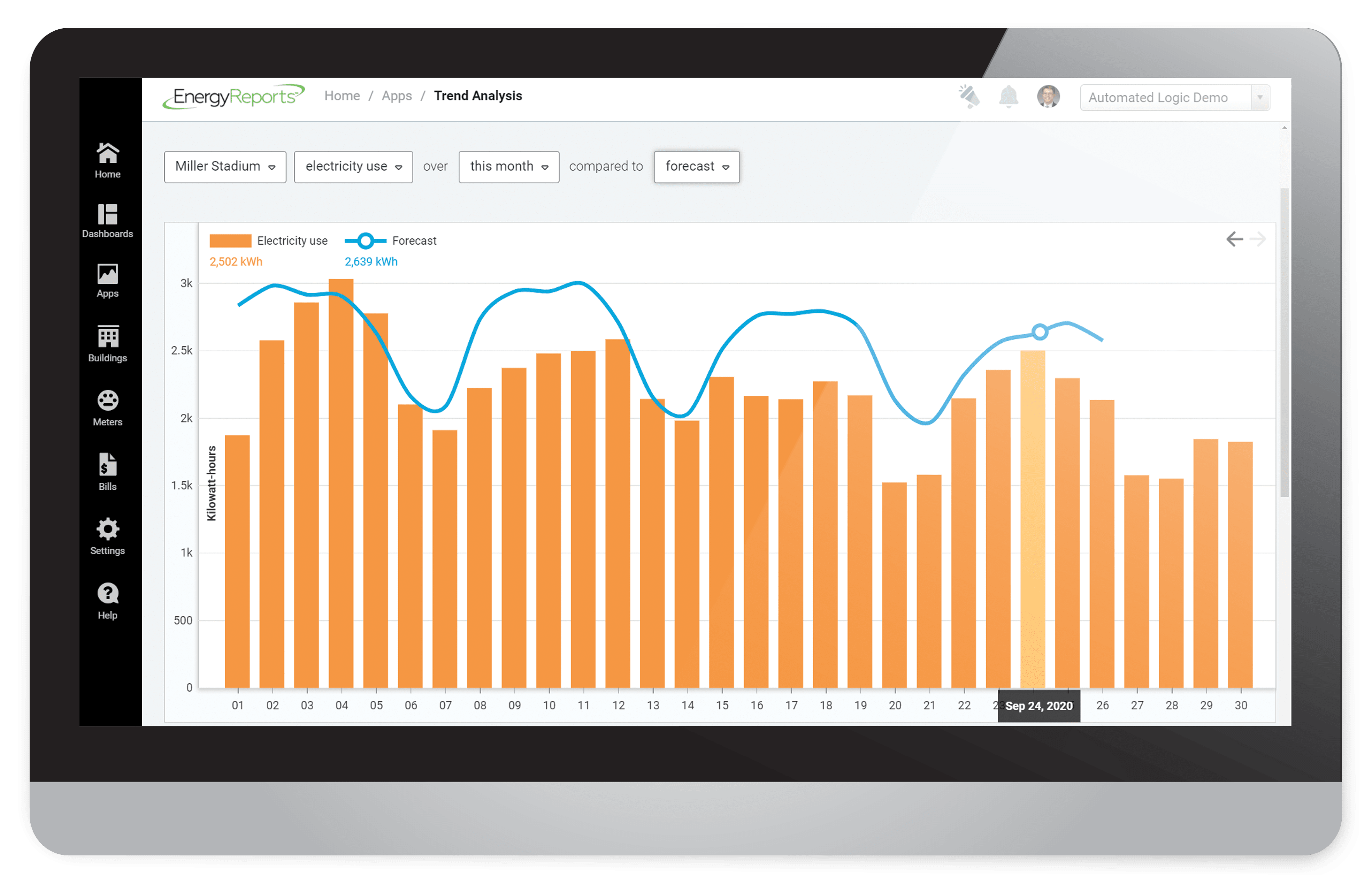 YOUR BUILDING OFFICIALLY REPORTS TO YOU
When it comes to managing your intelligent building, making the right decisions starts with having the right data. The EnergyReports platform is all about making it as easy as possible for stakeholders to have access to rich, flexible and informative reports on all of your energy data – current and historical.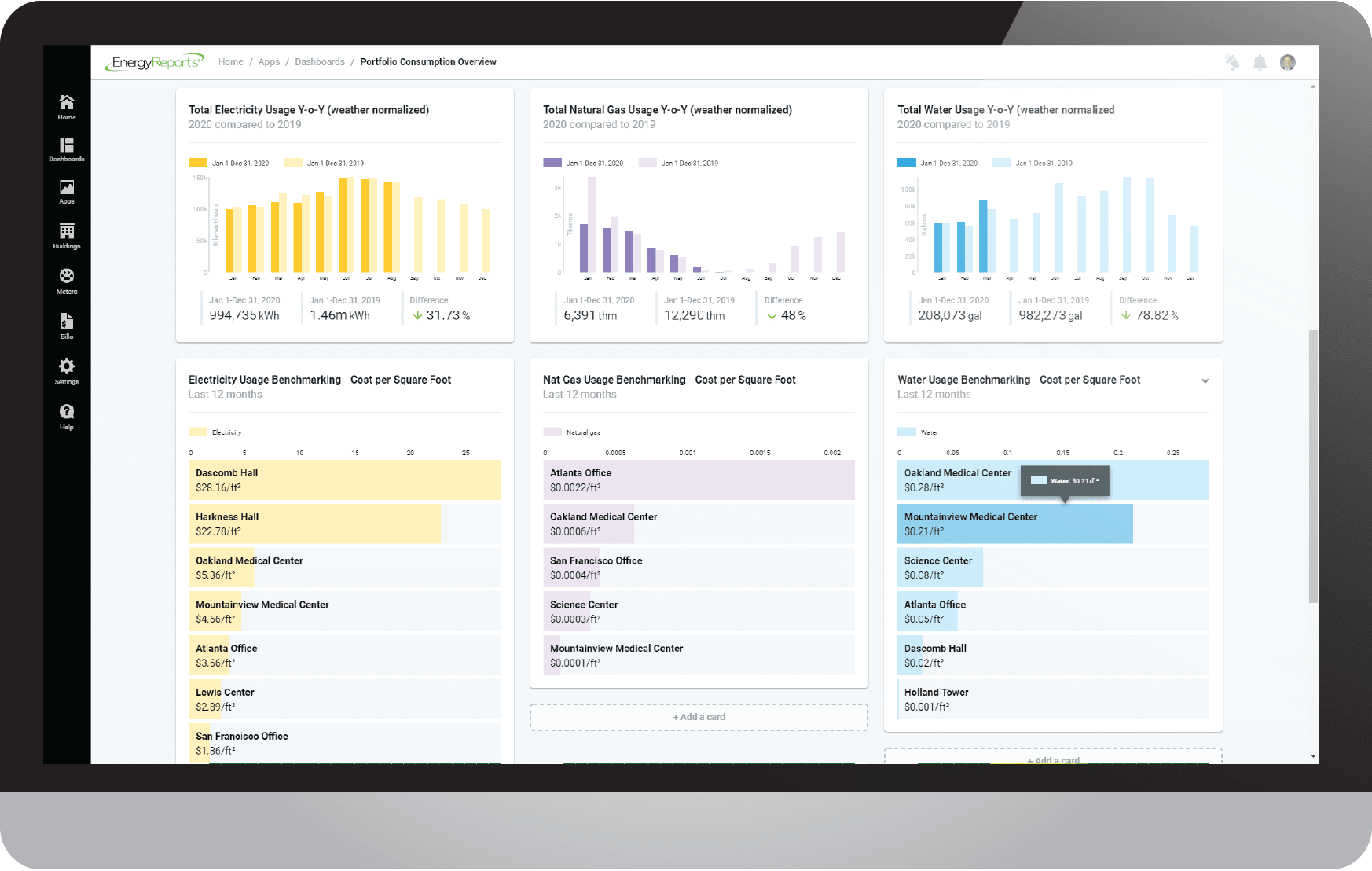 INTELLIGENCE HAS NEVER BEEN THIS INTUITIVE
Easily identify trends and account for countless variables with simple drop-down menus and calendar controls built in to the platform's powerful dashboards. And with the ability to schedule reports, automate compliance reporting and deliver data in alignment with regulatory requirements, you can streamline operations and start focusing resources on other initiatives.
Showcase your facilities' energy conservation and sustainability measures by putting it on display in your building's common area. Visitors can engage with the data and learn about your intelligent building's innovative, energy-efficient features.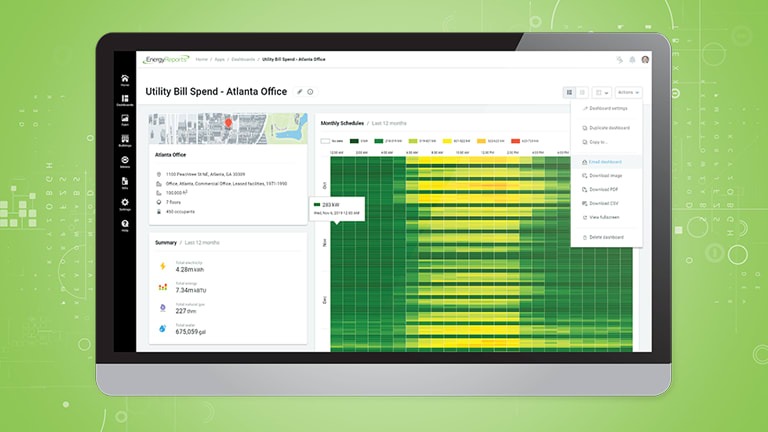 Take advantage of a 360-degree view of building performance so stakeholders can meet their energy conservation and savings objectives. Our advanced engines normalize, organize, and display relevant data clearly so you can get this insights needed to drive improvements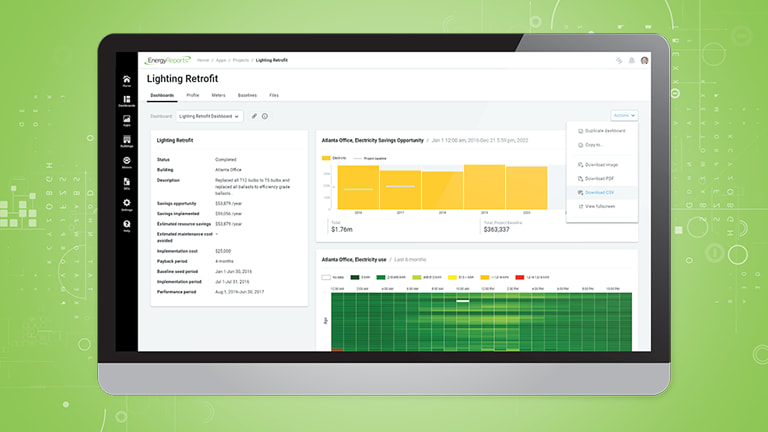 Make fast, data-driven energy management decisions by adding powerful capabilities for analysis and visualization to your EnergyReports platform. Features like machine learning, real-time drift maps, and load profile analytics provide insights that can help you reduce costs, save time, and track performance.

WE MAKE BUILDINGS BETTER
Abound™ Net Zero Management is part of our complete intelligent building ecosystem that provides users with innovative tools for control, management, reporting and analytics from the edge to the cloud.