Regardless of strategy, an intelligent building starts with intelligent controls. Our HVAC controllers generate and aggregate data on conditions related to equipment operation and energy consumption, and then share that information with our WebCTRL software so that you always know what is going on in your facilities.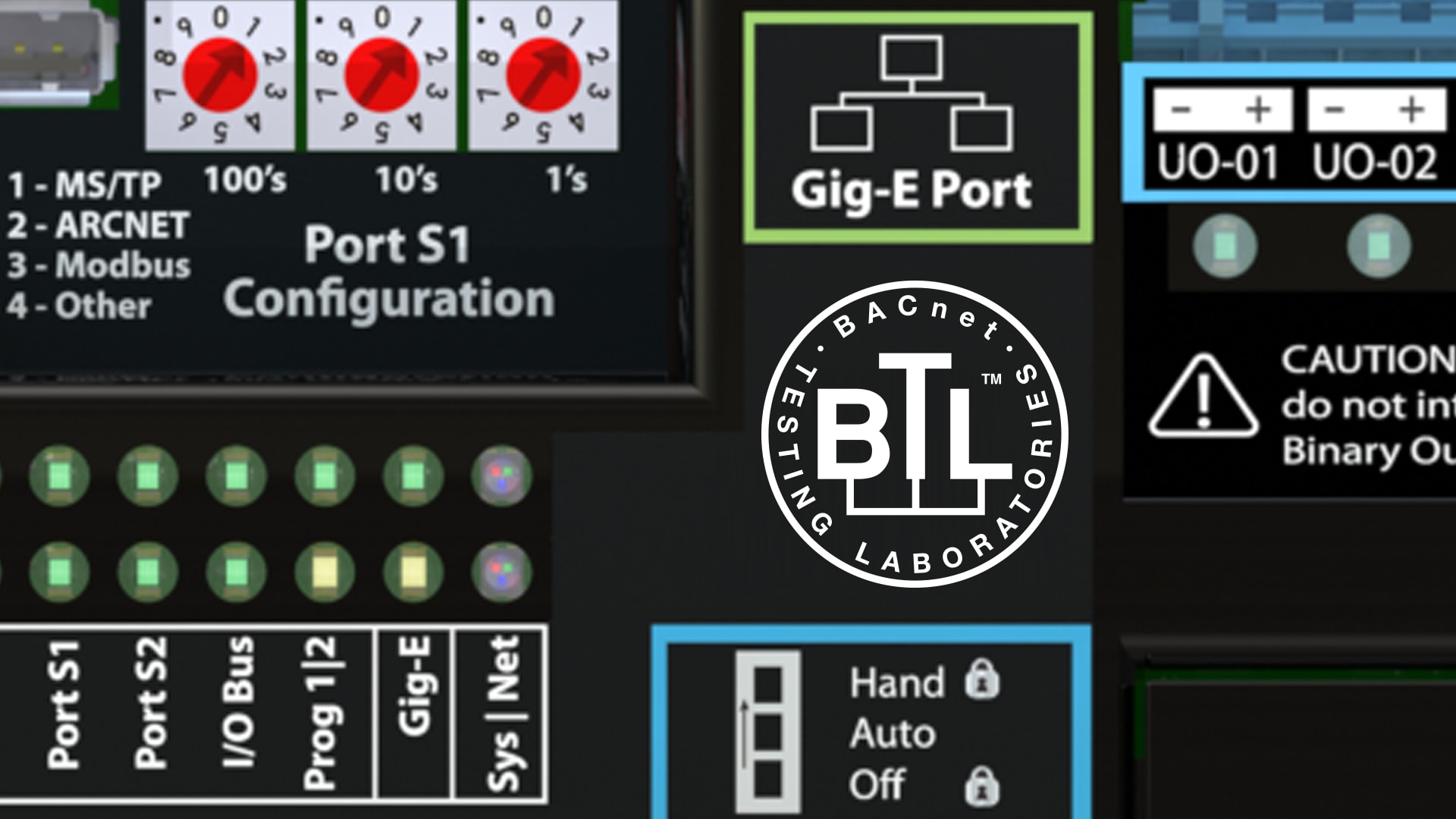 OPEN STANDARDS FOR GREATER CONNECTIVITY
Experience seamless interconnectivity with native BACnet, fully-programmable HVAC and lighting controllers. Featuring BACnet/IP support from the building to the zone level, OptiFlex controllers support standard protocols such as IPv4, IPv6, BACnet/SC, BACnet, Modbus, MQTT, SNMP, and KNX for superior interoperability and cost savings. And with the WebCTRL system's internet-accessibility features, you can monitor all of your connected systems – including HVAC, lighting and third-party mechanical and electrical subsystems – from anywhere and make adjustments on the fly.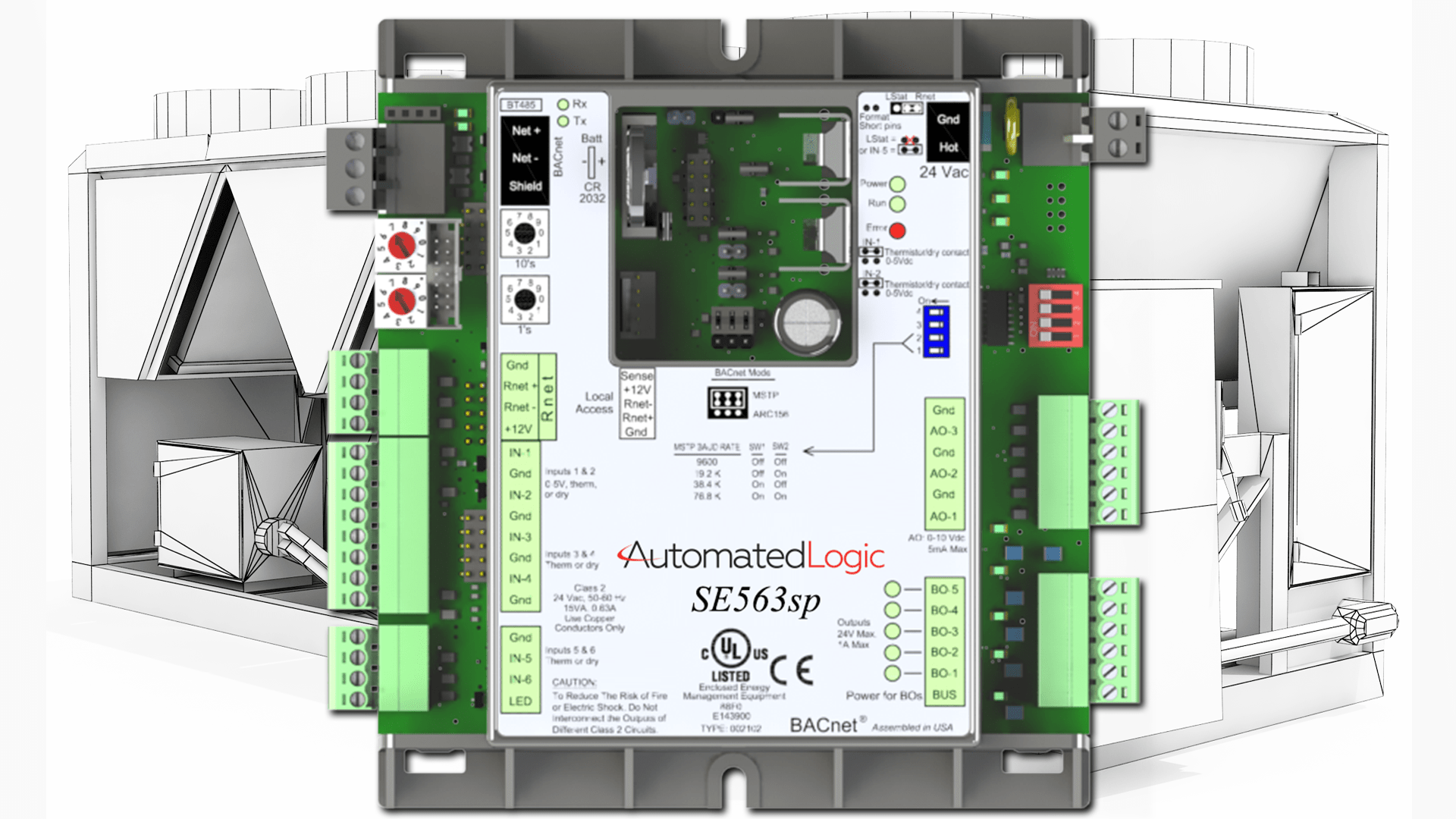 FLEXIBLE AND SCALABLE TO FIT YOUR NEEDS
We offer fully programmable controllers for a variety of HVAC and lighting applications, including VAV zoning, fan coils, heat pumps, rooftop units, AHUs, chillers, boilers, cooling towers, exhaust fans, and central plants. From start/stop timing, to zone-based monitoring and plug load control, the possibilities are wide open. You can even network your controls together for multiple buildings or an entire enterprise.
Learn More keyboard_arrow_right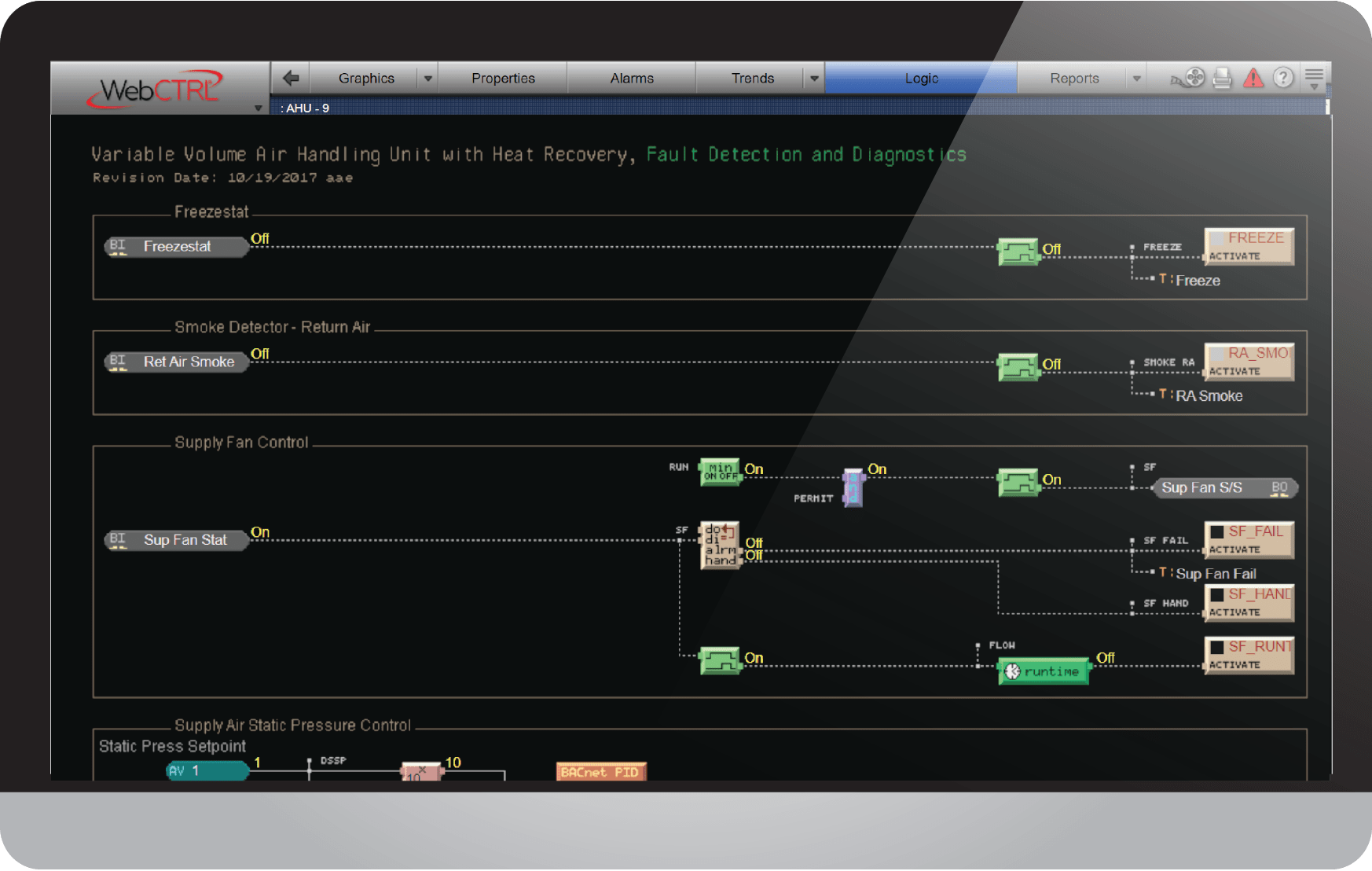 CUSTOMIZABLE WITH POWERFUL TOOLS
Create control logic easily for any application with our simple-to-use, graphical programming language, EIKON®, and EquipmentBuilder, our library of control sequences for the most common applications. Then use ViewBuilder to create customized graphics and dashboards to make operation even easier.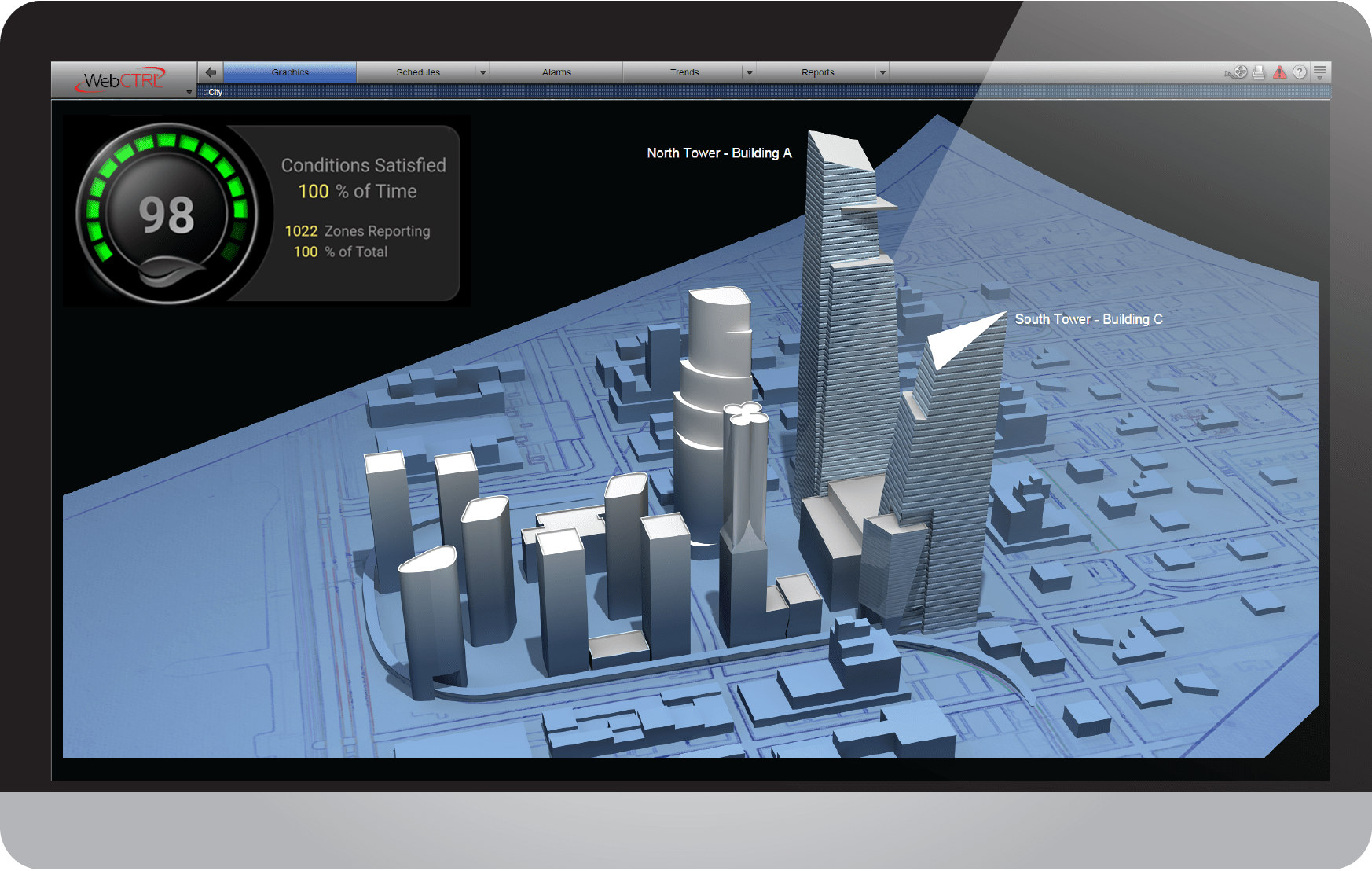 RELIABILITY BACKED BY TECHNOLOGY
Trust in dependable, long-lasting components and a commitment to backwards compatibility we've honored for over 40 years. And with our advanced tools for diagnostics and troubleshooting including integrated Fault Detection and Diagnostics, powerful trend capabilities, and live logic built into every controller, you can be sure you'll be able to identify and respond to issues when it matters most: before they happen.
Learn More keyboard_arrow_right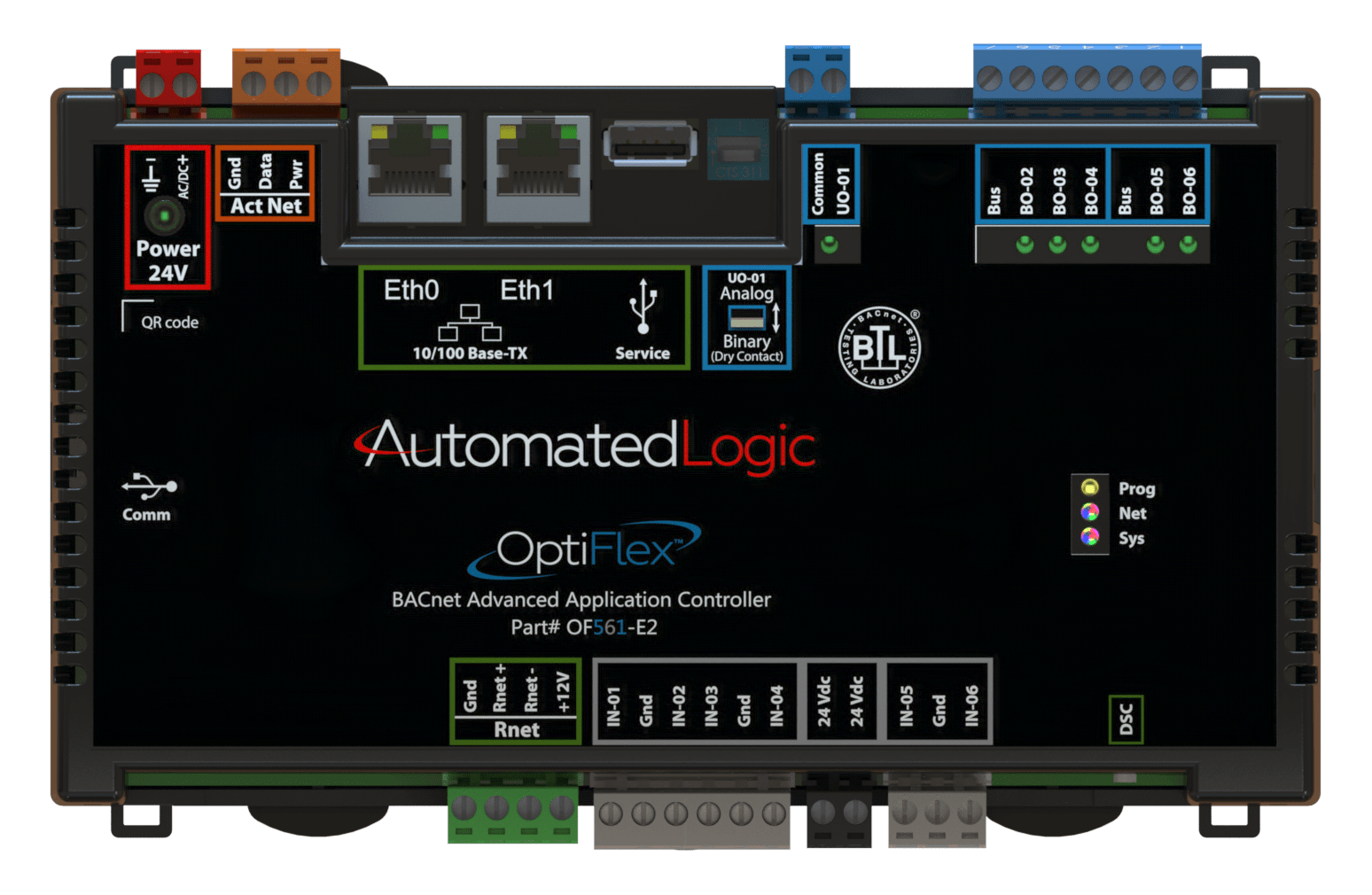 WE MAKE HVAC SYSTEMS EFFICIENT.
Explore our full range of building controllers products.