INDUSTRIAL/MANUFACTURING SOLUTIONS
When increasing productivity is your goal, you need intelligent building solutions that provide proven improvements to building efficiency and asset reliability and lifespan. Automated Logic has worked with industrial customers of all sizes and circumstances. So whether you're retrofitting an aging manufacturing plant, or building an all-new intelligent facility, you can turn to us for the solutions and guidance to ensure success.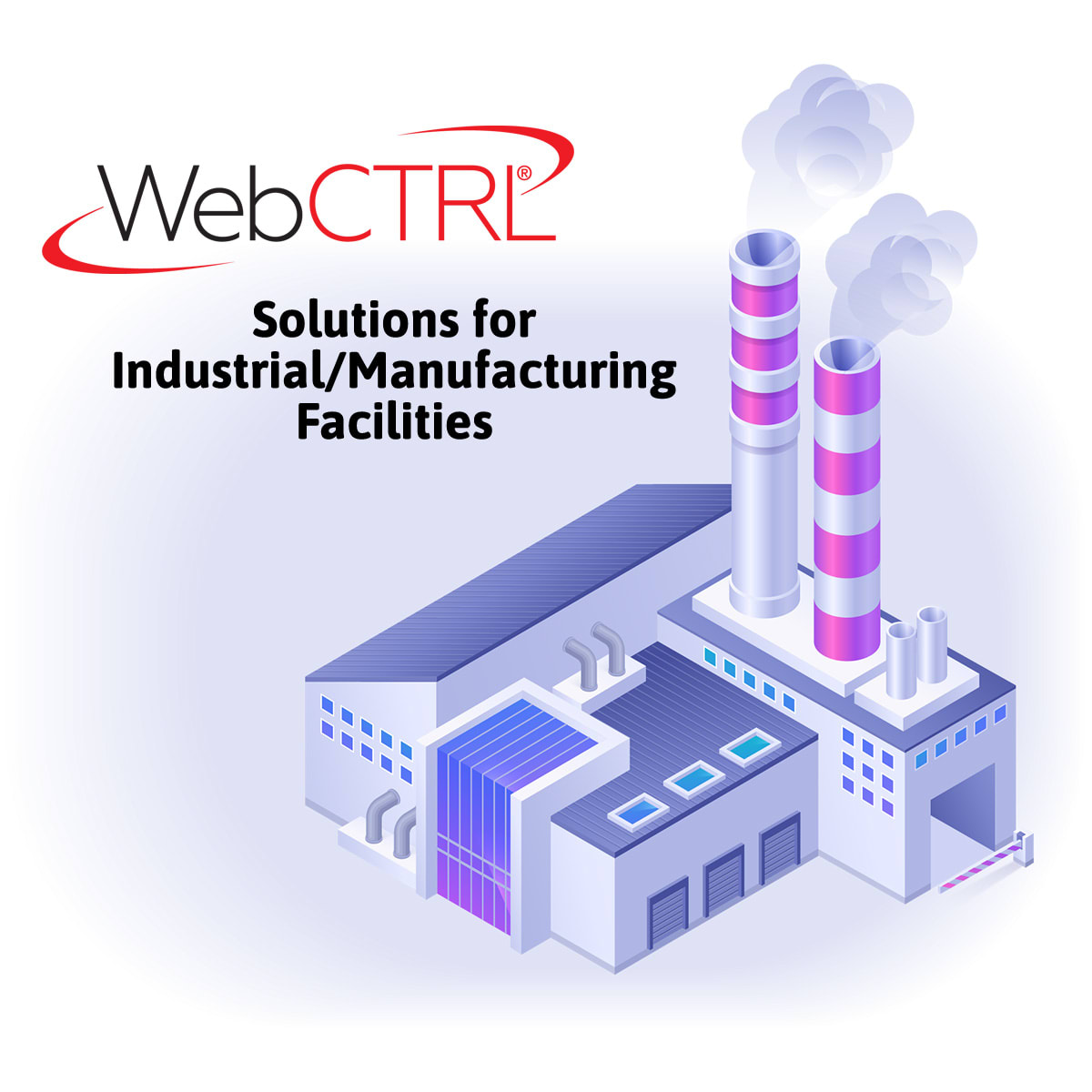 MEETING MANUFACTURING NEEDS
Automated Logic is uniquely positioned to help address some of the most common industry challenges:
Maintain Precise Environmental Control: A comfortable environment helps boost employee productivity, while critical environments must be controlled to specific standards. Our software helps you manage your environment for comfort and/or compliance with ease.
Reduce Energy Use and Operating Costs: Our ASHRAE-compliant control sequences help optimize energy savings and equipment operation. We can also provide predictive insights into the health of your HVAC assets to advise on proactive maintenance and energy-saving strategies.
Integrate Diverse Systems: Our platform supports open protocols including BACnet, Modbus, SNMP, and MQTT, providing easy integration to HVAC assets, lighting, PLCs, energy meters, and more. The result is end-to-end visibility and holistic management of assets.
Meet Sustainability and ESG Goals: Manufacturing plants consume energy, and it is imperative that organizations drive sustainability measures and reduce their carbon footprints. With the right design, systems, and strategies, we can help you achieve your net-zero and ESG goals.
Download the Brochure keyboard_arrow_right

Opens in a new window
COMPREHENSIVE INDUSTRIAL/MANUFACTURING SOLUTIONS
Our industrial solutions help you improve visibility, control, and efficiency in your manufacturing plants.
Building Automation & HVAC Controls
Environmental Monitoring & Control
Environmental Compliance Reporting
Energy Monitoring & Conservation
Energy Management Services
Energy Rebates
Data Visualization
Data Archiving & Trending
Chiller Plant Optimization
Systems Integration
Analytics & Fault Detection
Critical Alarming
Safety, Security, & Employee Wellness
ESG Compliance Reporting
Predictive Maintenance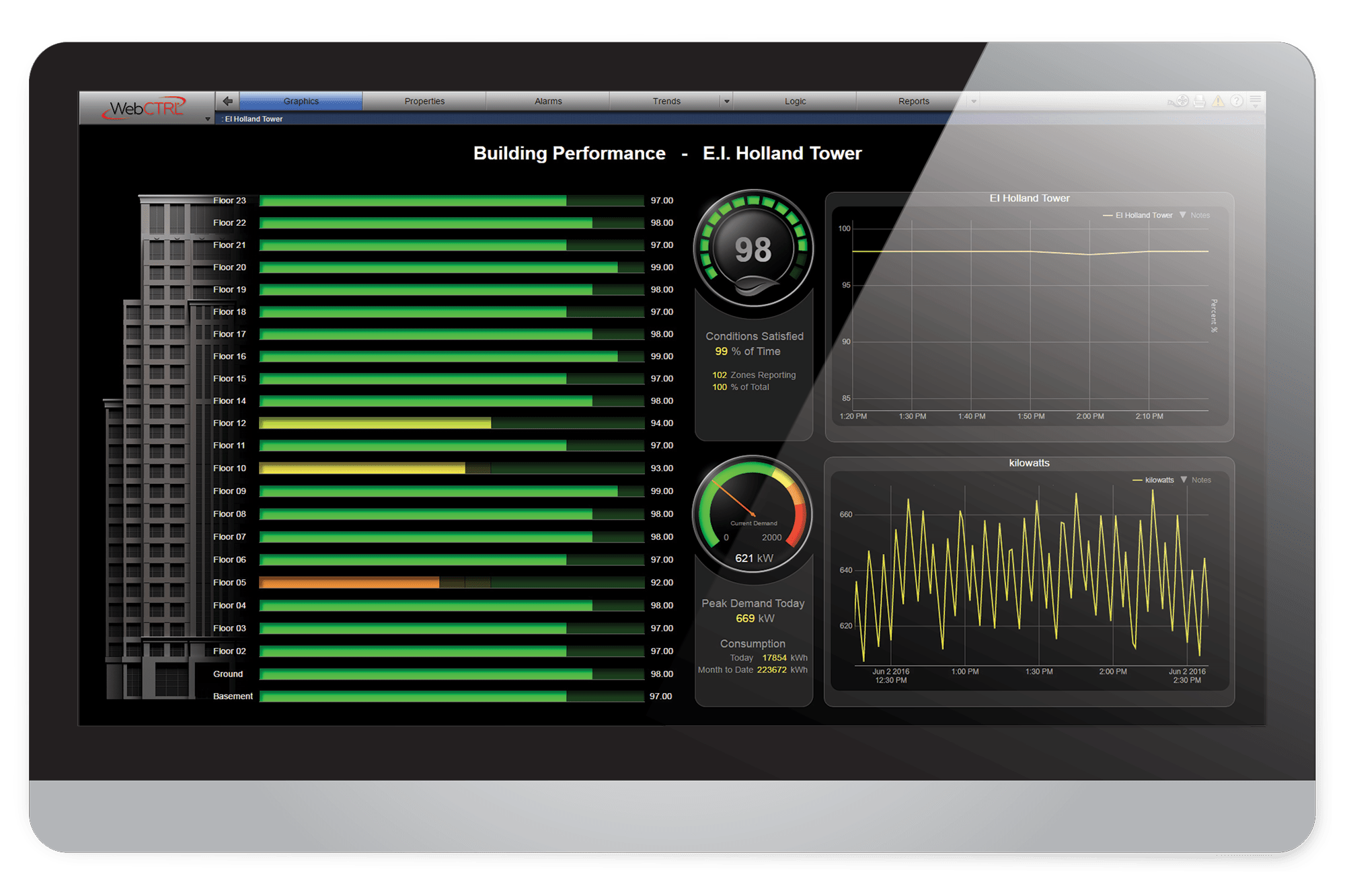 CONTROL YOU CAN DEPEND ON
Our WebCTRL building automation system give you the ability to integrate your environmental, energy, security and safety systems into one powerful management tool. With its user-friendly, web-based platform you can reduce energy consumption, improve worker safety and access operating information from anywhere.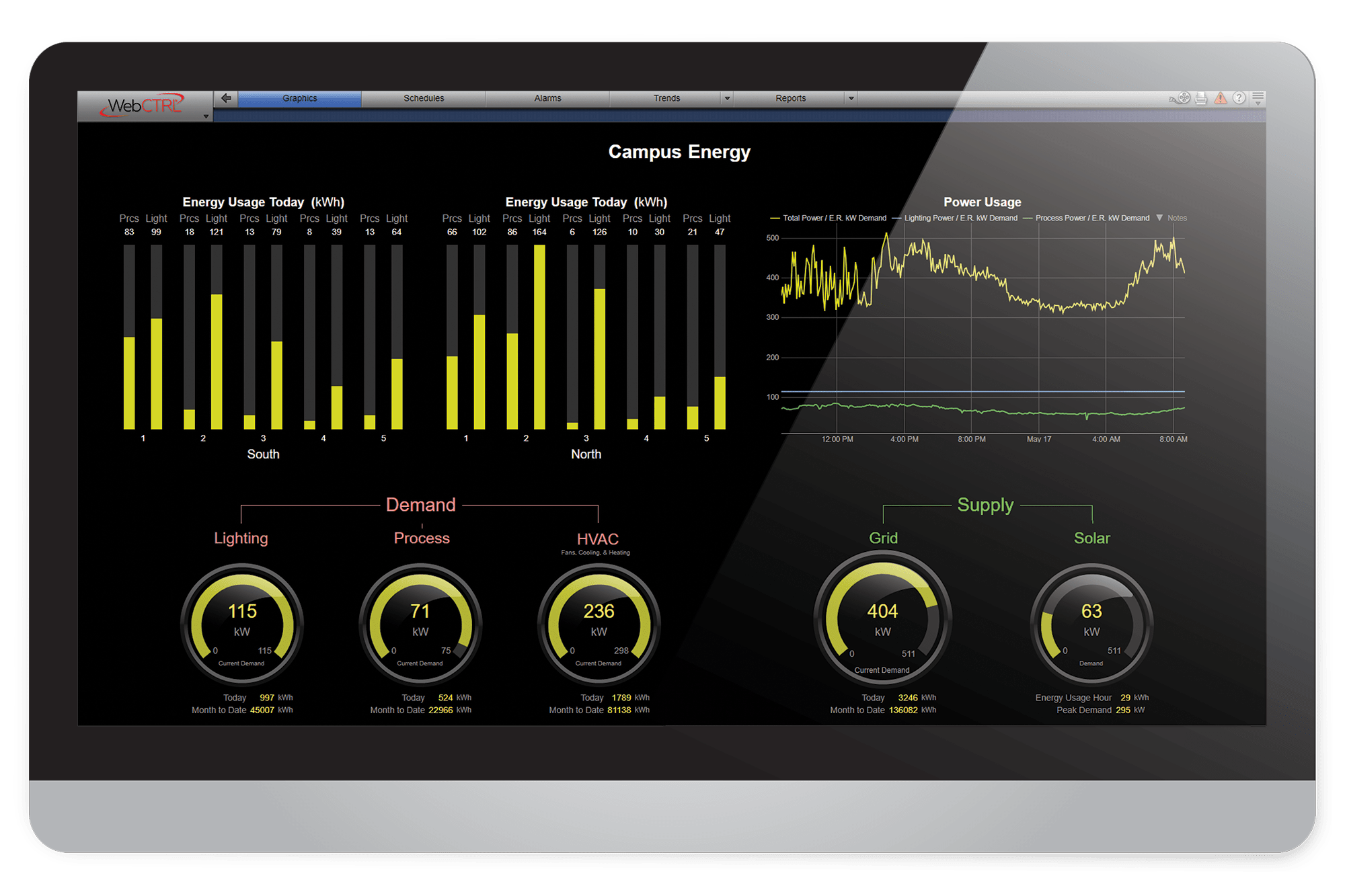 A SIMPLE WAY TO START SAVING ENERGY
With the EnergyReports software package – our intuitive energy management and reporting solution – you can take advantage of intuitive dashboards and report scheduling to quantify energy consumption, ensure compliance with regulatory standards, and much more.
Learn More keyboard_arrow_right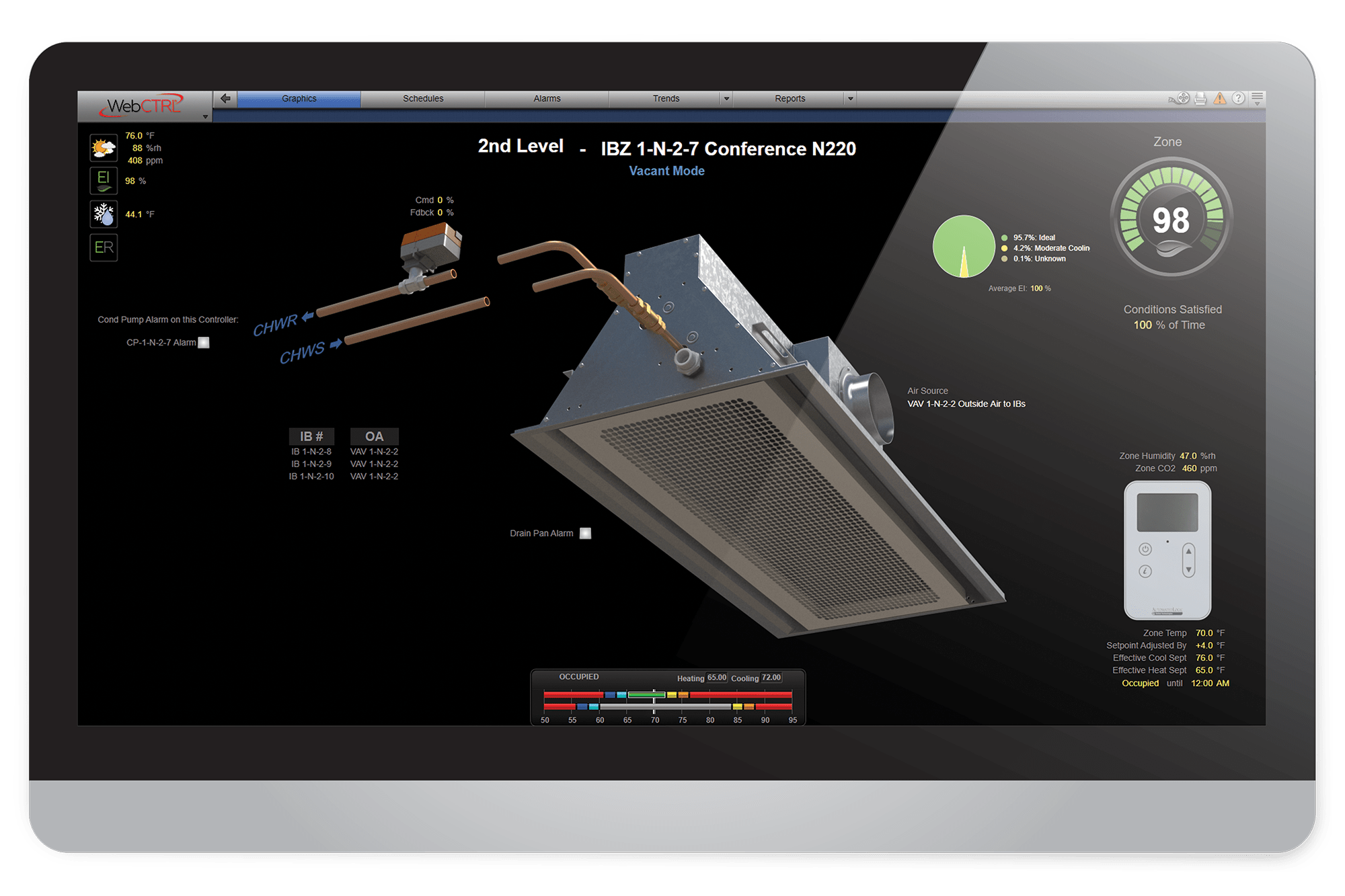 STAY PRODUCTIVE WITH PROACTIVE MAINTENANCE
To ensure productivity, you don't have time to micromanage all your equipment and systems. With the apps and services included with Predictive Insights, you can implement proactive maintenance strategies and take advantage of objective-based services like 24/7 monitoring, alarm management and remote resolution. That means less time dealing with performance issues, and more time to focus on other objectives.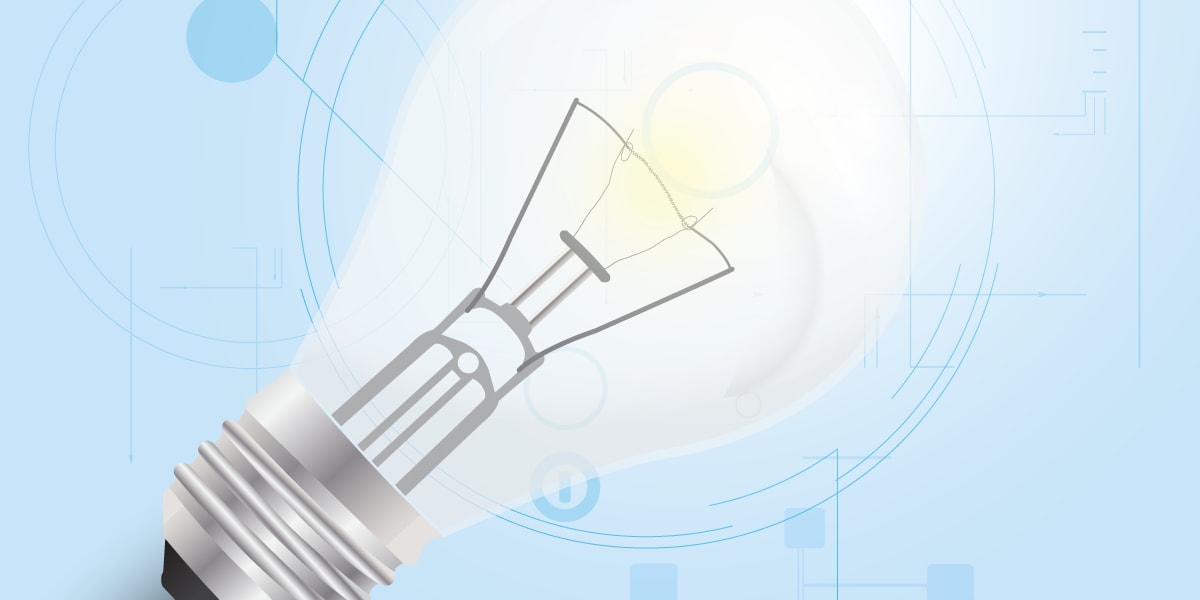 AUTOMATED DEMAND RESPONSE (OpenADR)
Automatically and securely communicate energy usage information to your utility provider to initiate reduction efforts that can lead to reduced rates and other financial incentives.
FAULT DETECTION AND DIAGNOSTICS (FDD) AND ADVANCED ALARMING
Ensure the security of your systems and facilities with our alarm reporting and archiving tool that logs all authorized alarm acknowledgement and follow-up actions via secure storage on the WebCTRL system server. Alarms can be routed to local printers, network printers, external databases, email addresses and SNMP traps simultaneously.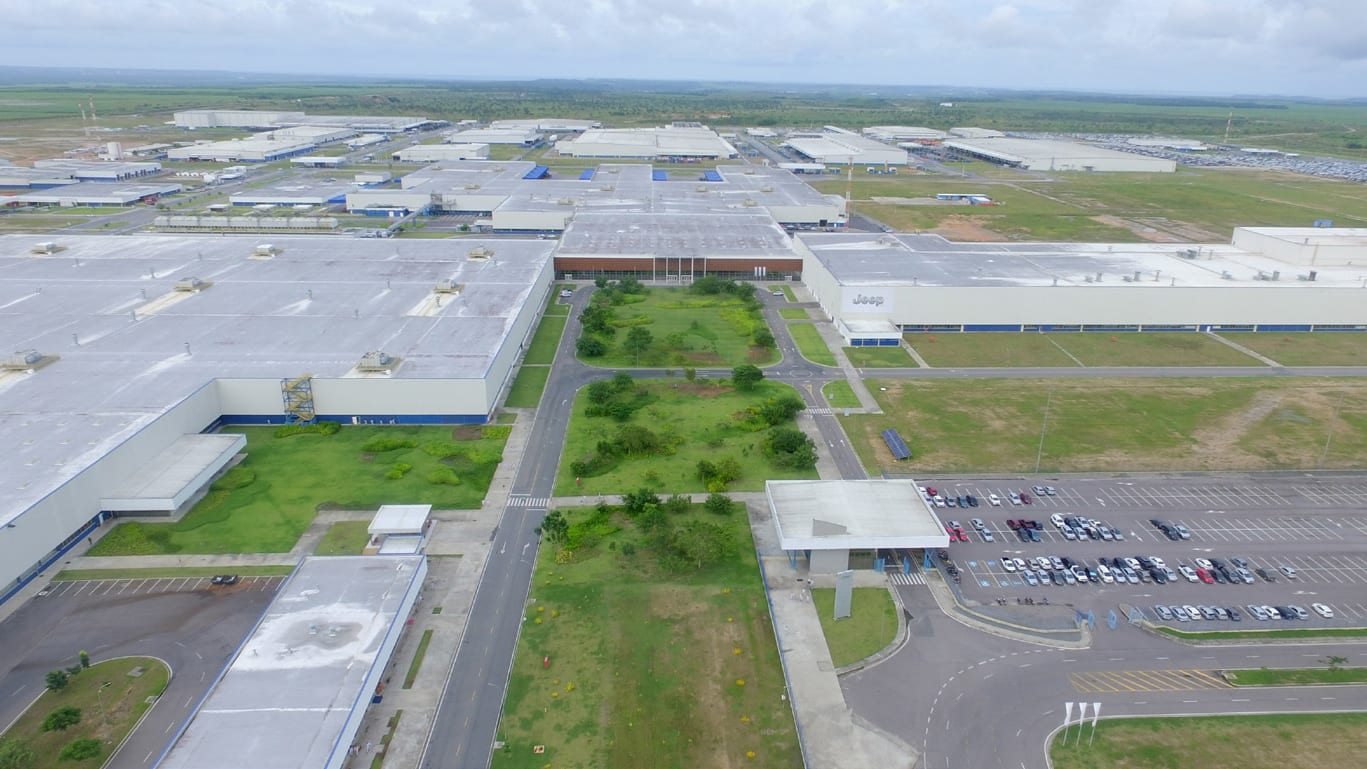 Automated Logic delivers energy savings with chilled water system optimizer
Automated Logic WebCTRL® system's reporting capabilities key to HARBEC's superior energy performance.