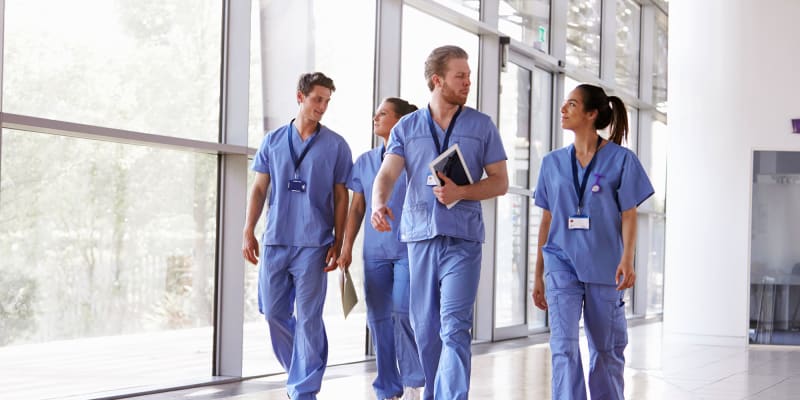 Healthcare environments require precise and reliable control of conditions. Automated Logic helps you meet the expectations of doctors and patients with our complete ecosystem of intelligent building solutions. We'll give you the tools to fully understand your building operations, analyze the results and ensure you're always complying with the latest codes and standards.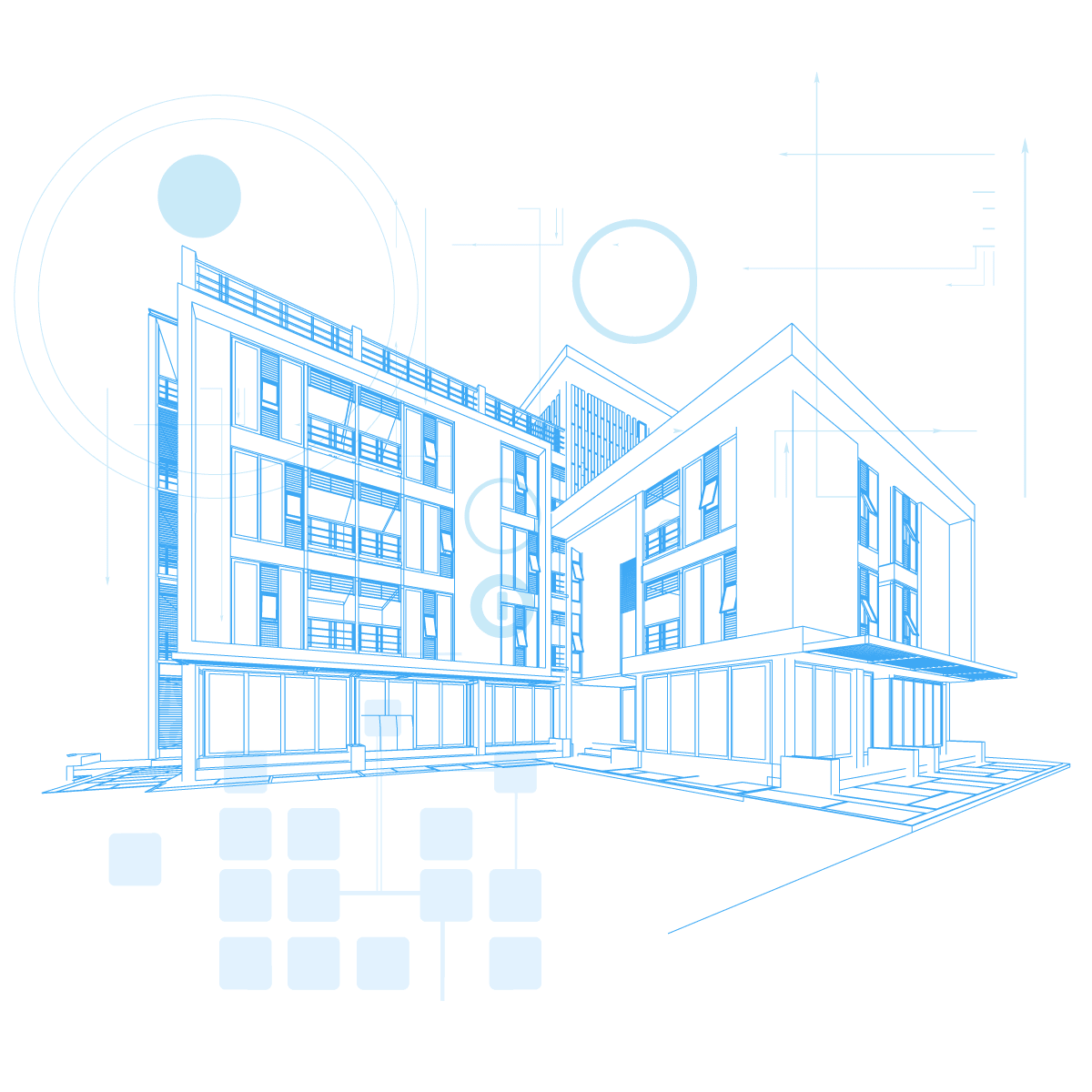 HOW WE CAN MAKE SUCCESS A REALITY
When it comes to intelligent building, every situation is different. That's why experience is so important. Automated Logic has a history of working with healthcare customers and providing strategies and solutions to meet a range of objectives.
Managing indoor air quality (IAQ) to support comfortable and productive learning environments.
Ensuring that the healthcare facilities are appealing to both doctor and patient.
Providing a safe environment compliant with all codes and standards.
Meeting the ever increasing expectations of patient comfort and experience.
Creating a work environment that attracts and retains qualified staff.
Managing the operating budget and long-term financial future of a medical facility and all of its departments.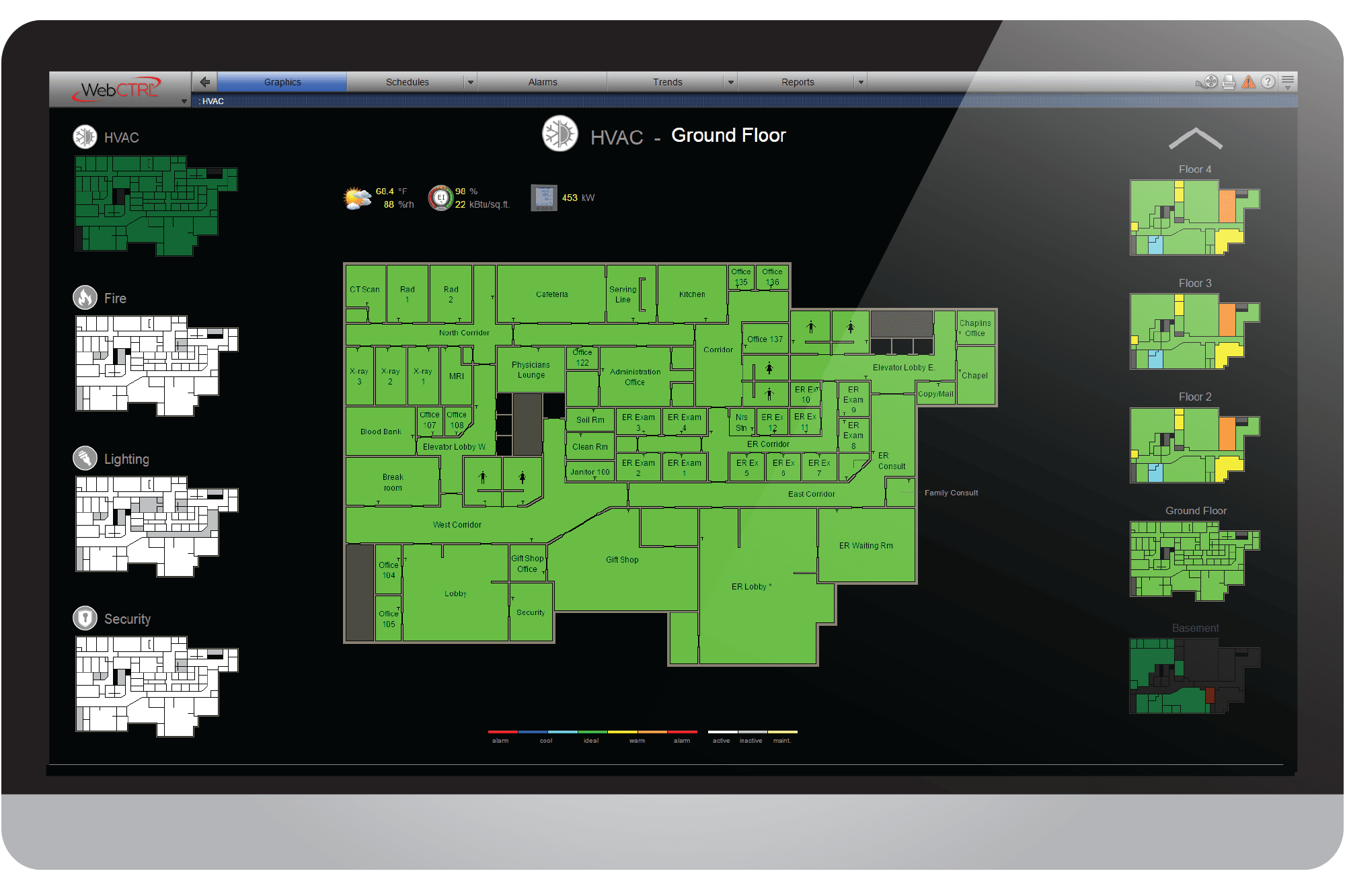 HAVE PRECISE CONTROL FOR BETTER OUTCOMES
Automated Logic provides hospitals and health systems with easy-to-use HVAC controls and building management tools. With Fault Detection and Diagnostics built into all our controls, you can ensure the reliability and efficiency of your systems for greater peace of mind and lower energy costs.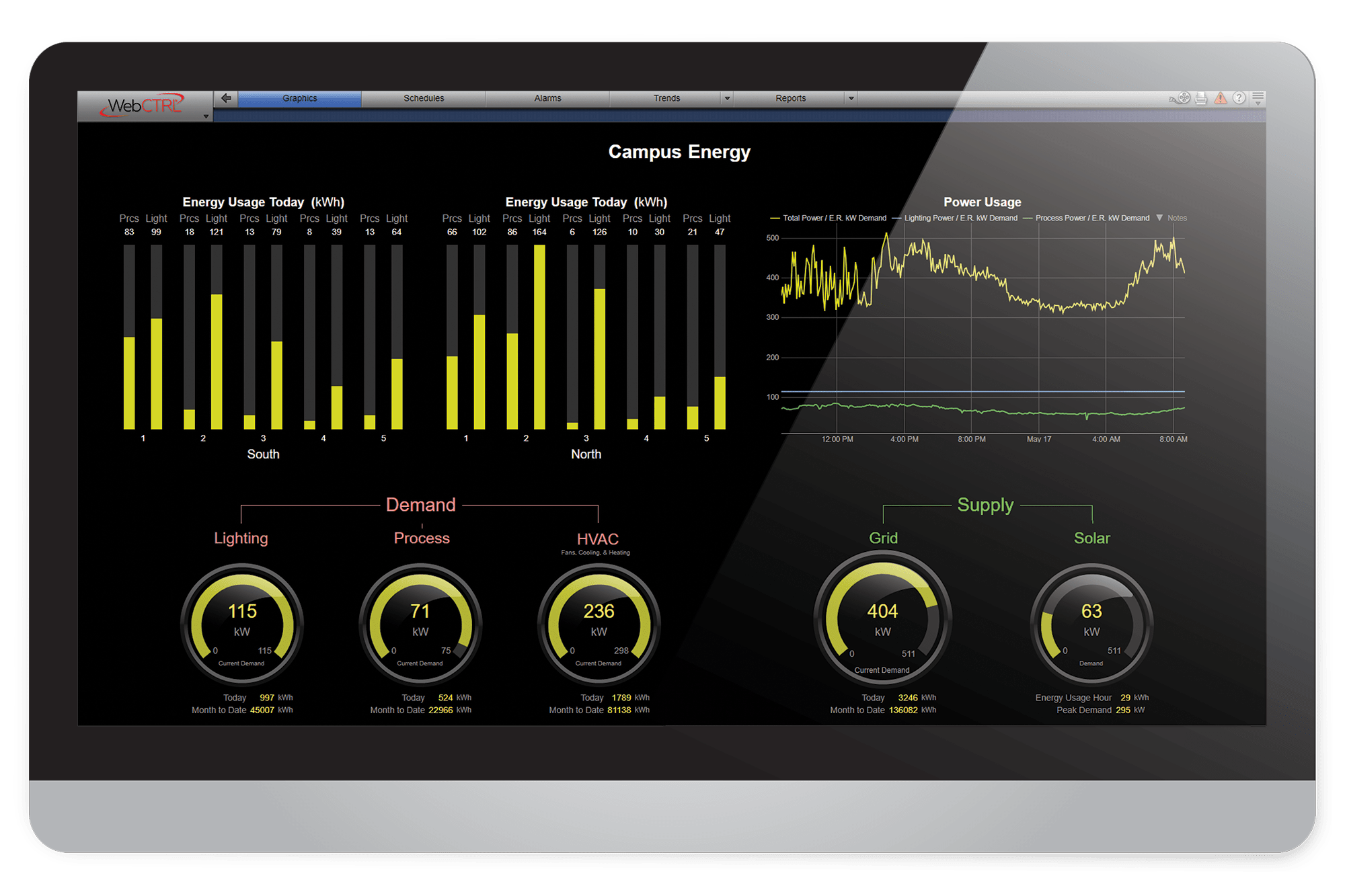 AN EASY WAY TO MANAGE ENERGY CONSUMPTION
With the EnergyReports software package – our intuitive energy management and reporting solution – you can take advantage of intuitive dashboards and report scheduling to quantify energy consumption, ensure compliance with regulatory standards, and much more.
Learn More keyboard_arrow_right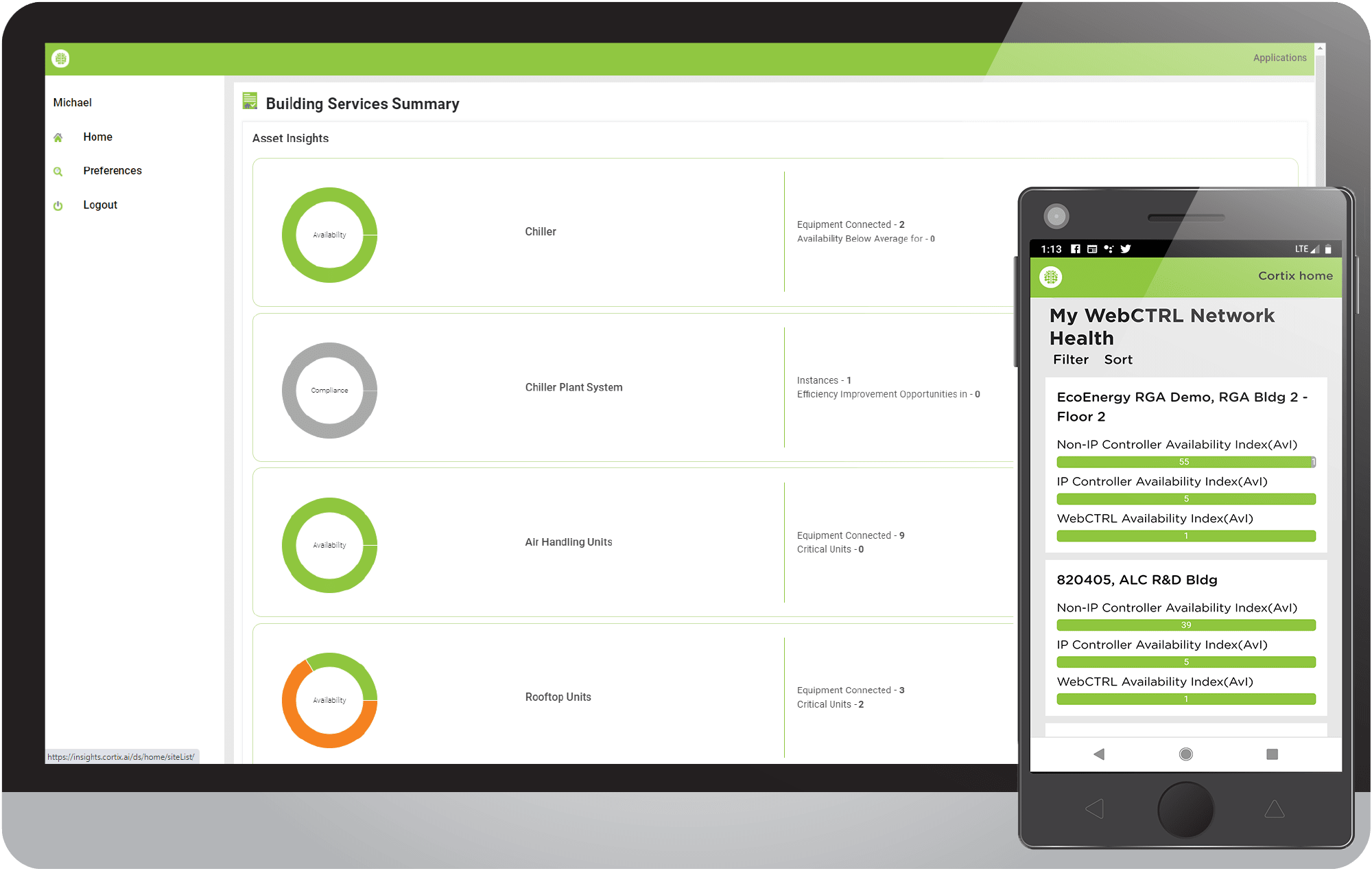 ANALYTICS FOR A HEALTHIER BOTTOM LINE
For complex environments, you need powerful solutions. With our IntelliSuite analytics solution you can make it simple by connecting your facilities and assets to our open IoT platform and gain insights via apps, analytics, and 24/7 advisory services from our team of experts.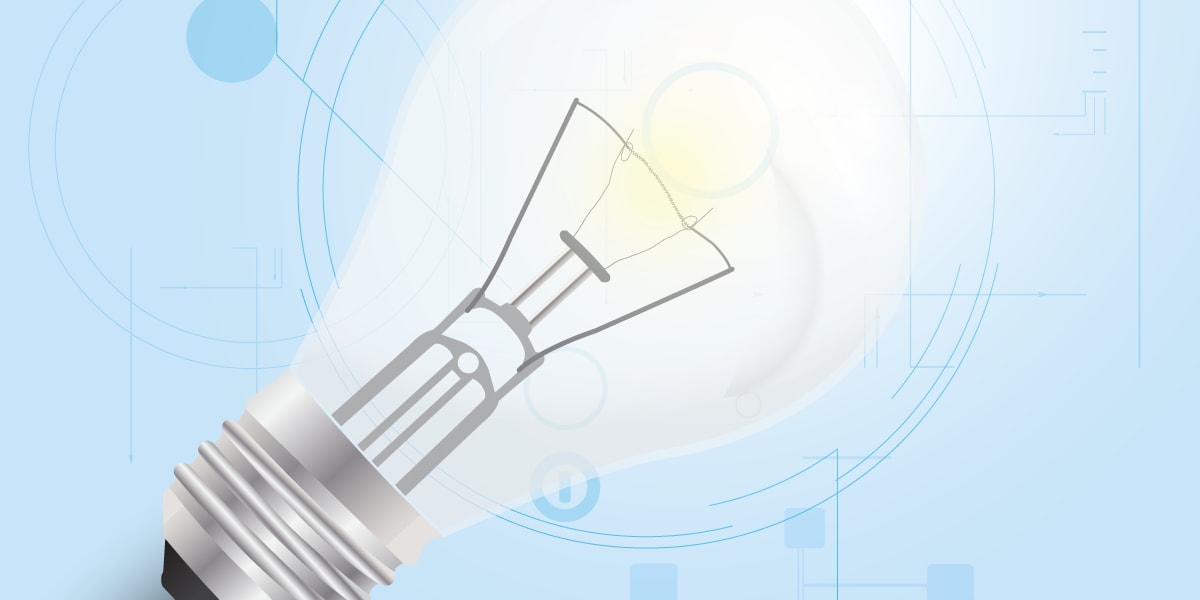 THE PATIENT EXPERIENCE STARTS WITH COMFORT
Use the WebCTRL Environmental Index tool to determine both the energy efficiency and occupant comfort level within your building. This allows for quick identification of operational problems so staff can take corrective action, achieve sustainable performance and guarantee a positive patient experience.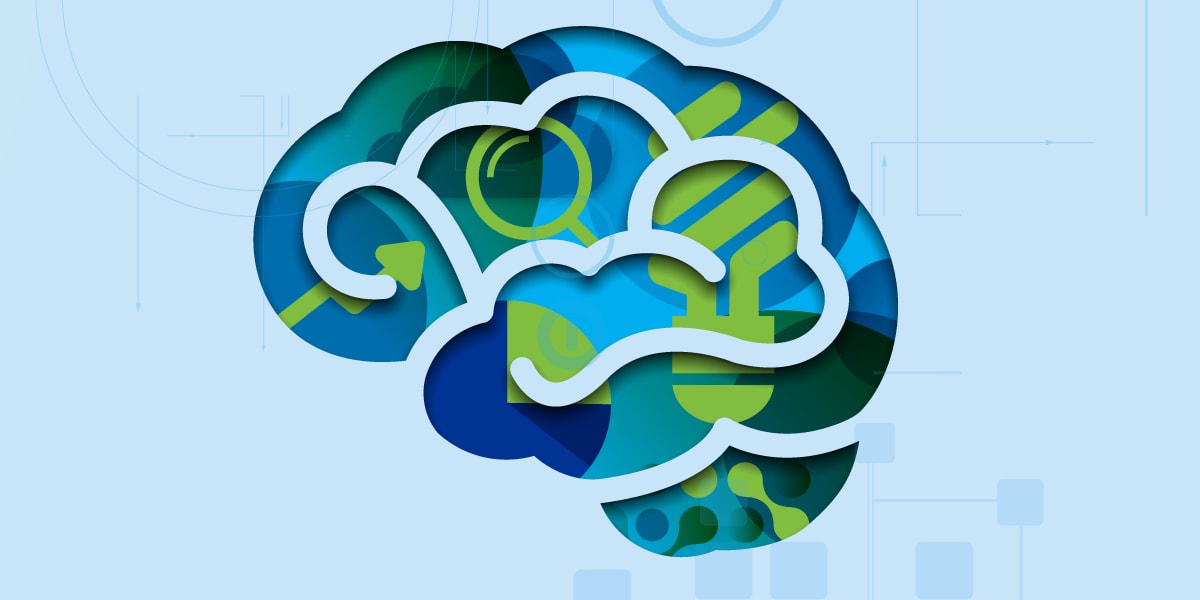 IMPROVING IAQ FOR BETTER PHYSICIAN PERFORMANCE
Doctors and surgeons need to make sound analytical decisions, quickly and often in crisis situations. Ensure your spaces are well-ventilated and controlled to facilitate dramatic increases in higher-level thinking areas that are essential for the healthcare environment.