HEALTHY BUILDING SOLUTIONS
In the wake of COVID-19, the health of our buildings –and their impact on personal and public health – has become more important than ever. We can help you adapt your indoor environment to new understandings of how the spaces we live and work can contribute to greater safety, efficiency and an improved capacity to minimize disease transmission.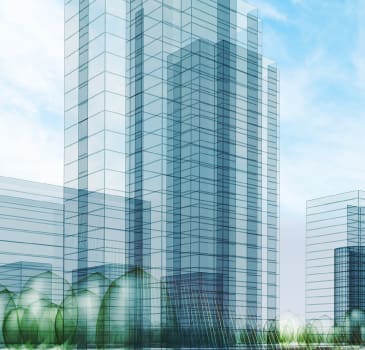 EVERY BUILDING REQUIRES A UNIQUE SOLUTION
Automated Logic offers a range of healthy building solutions to deliver a healthier, safer and more productive indoor environment. Our experts will work closely with you to design, maintain and operate your buildings to protect what's most important – the health of those inside.
Our healthy building solutions include:
Environmental sensors, controls and control strategies that help optimize indoor air quality (IAQ), for building occupants
Occupant Engagement Tools that provide building occupants with real-time visibility into air quality metrics in their surrounding areas
Facility Management Tools that help building operators manage occupant comfort, energy efficiency and overall building health
Remote Diagnostics & Resolution Services that allow our experts to remotely manage your building's systems providing a safe and comfortable environment for occupants with little or no visits to the site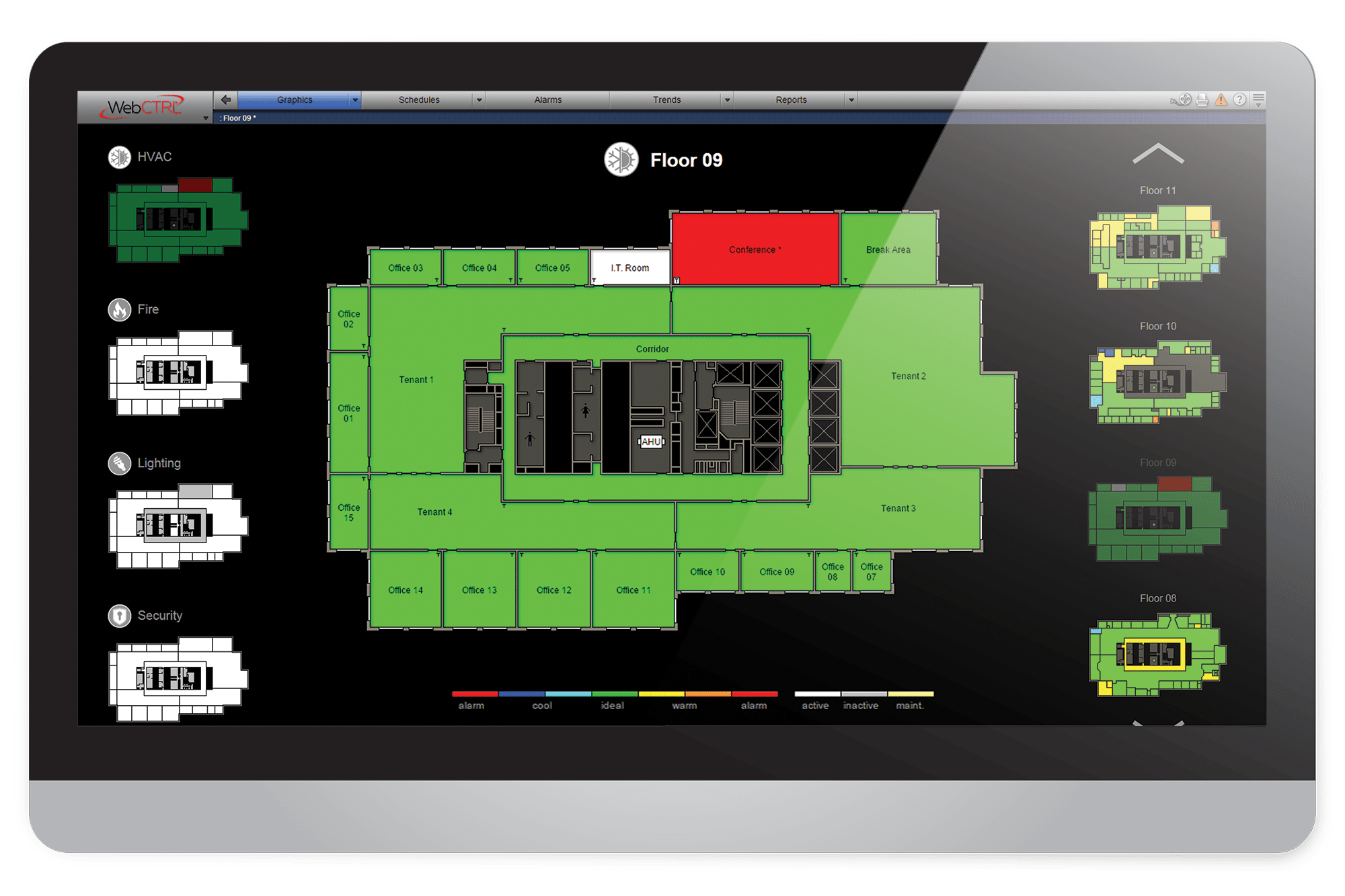 SOLUTIONS FOR HEALTHY BUILDINGS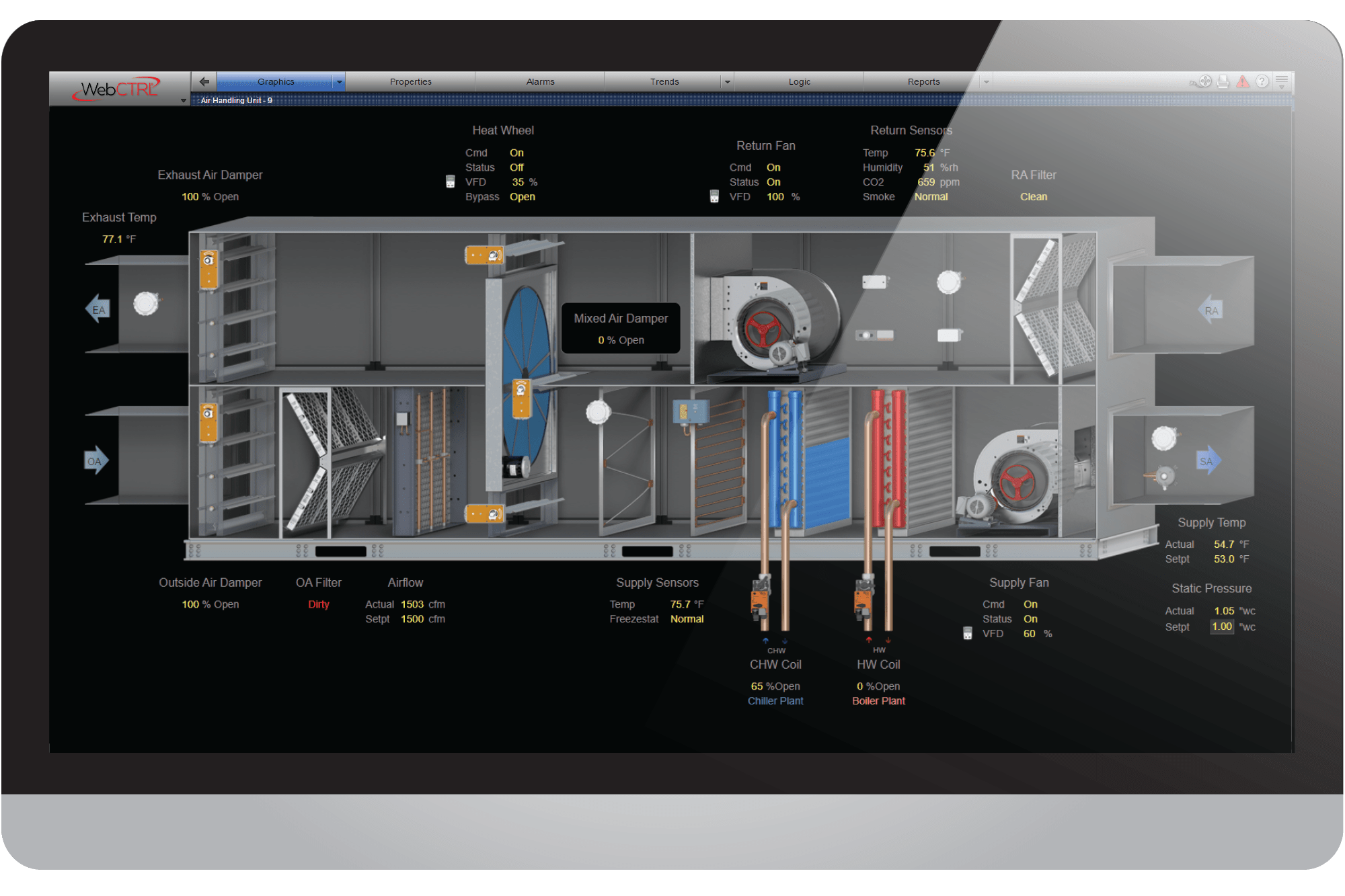 PRECISE CONTROL FOR A HEALTHIER BUILDING
Start executing your healthy building strategy with the WebCTRL Building Automation System for industry-leading control and analytics that's accessible from anywhere, anytime.
Learn Morekeyboard_arrow_right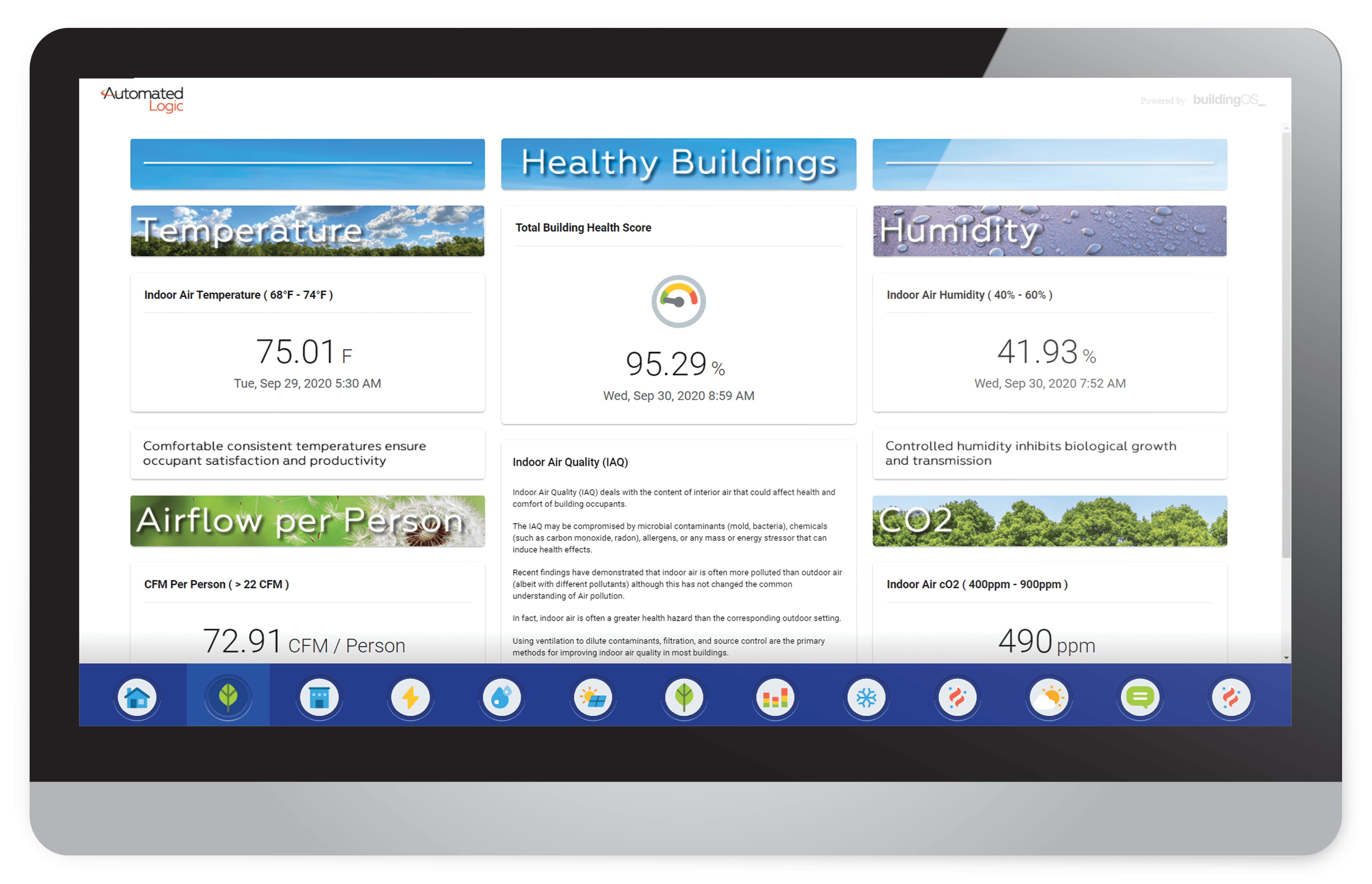 BETTER DECISIONS START WITH DATA
Dig deeper into the performance of your buildings to learn and share insights that can help you manage health, comfort, energy and sustainability performance for your entire portfolio.
Learn Morekeyboard_arrow_right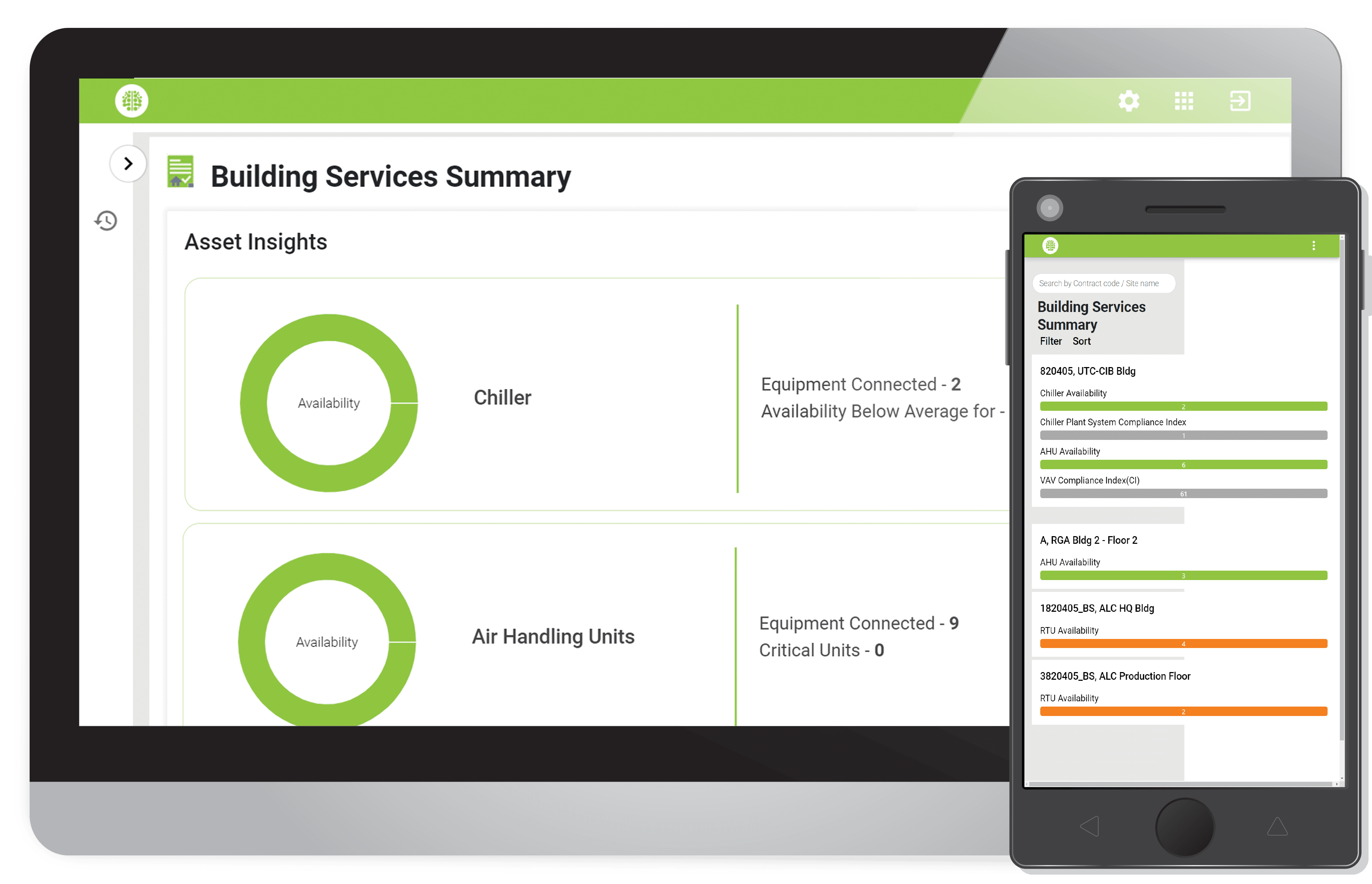 A SMARTER APPROACH TO BUILDING HEALTH
Take advantage of cloud-based predictive analytics and outcome-based services to find opportunities for improvement and get assistance implementing your healthy building strategy.
Learn Morekeyboard_arrow_right