Distinguish your college or university with intelligent building solutions capable of reaching across campus and connecting everything from ventilation and security, to lighting and energy management. We have the experience and expertise to help you attract students and faculty with learning environments that are more comfortable, and a culture devoted to sustainability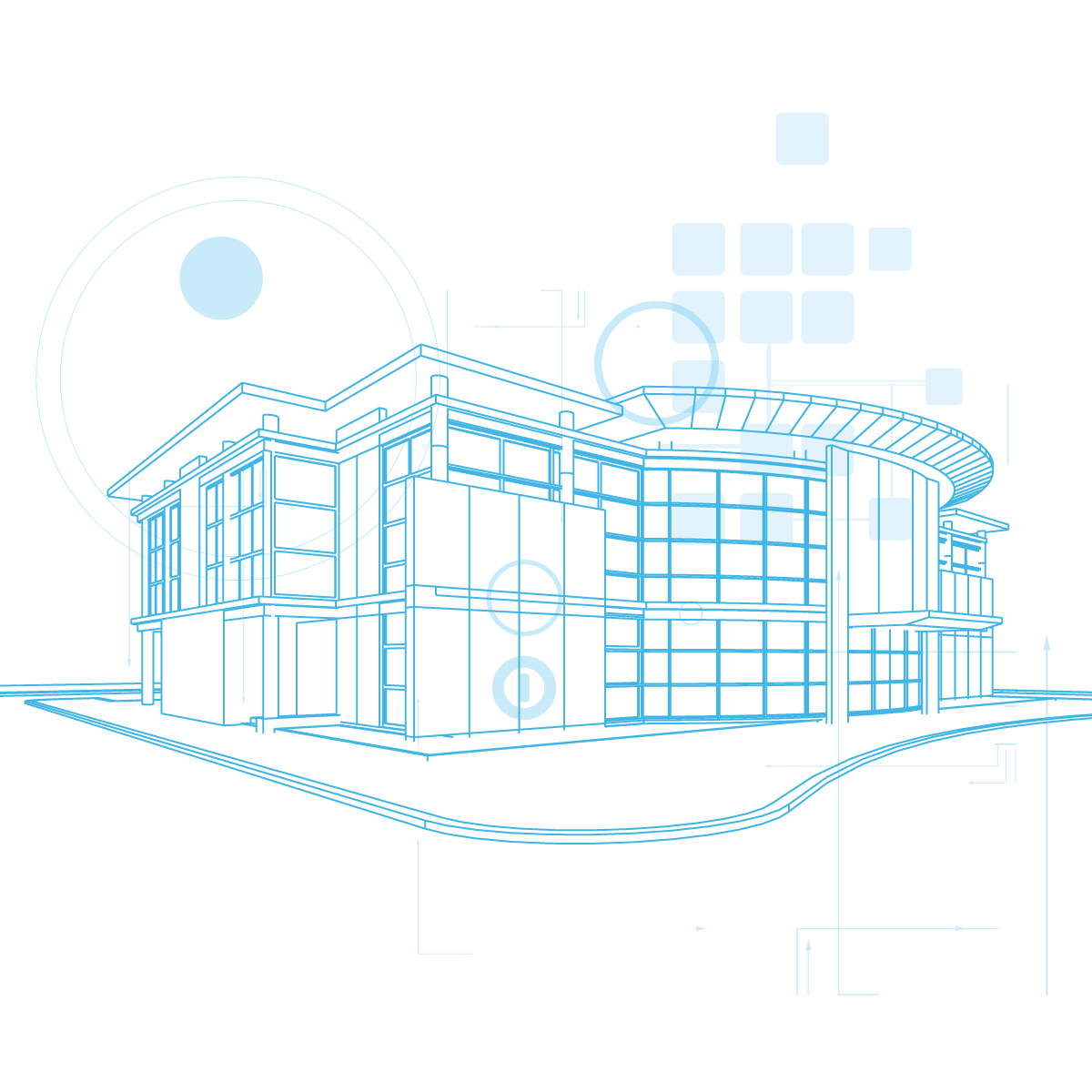 HOW WE CAN MAKE SUCCESS A REALITY
When it comes to intelligent building, every situation is different. That's why experience is so important. Automated Logic has a history of working with higher education customers and providing strategies and solutions to meet a range of objectives.
Long term adoption of sustainability (LEED, EnergyStar, etc).
Improving the student experience with more comfortable learning environments.
Ensuring the physical safety of both students and staff.
Managing indoor air quality (IAQ) to support comfortable and productive learning environments.
Attract new students with a campus that looks and feels more modern.
Maximize donations by engaging students and alumni with new sustainability efforts.
Creating a more connected campus with unified controls and energy management.
Managing the operating budget and long-term financial future of your college or university.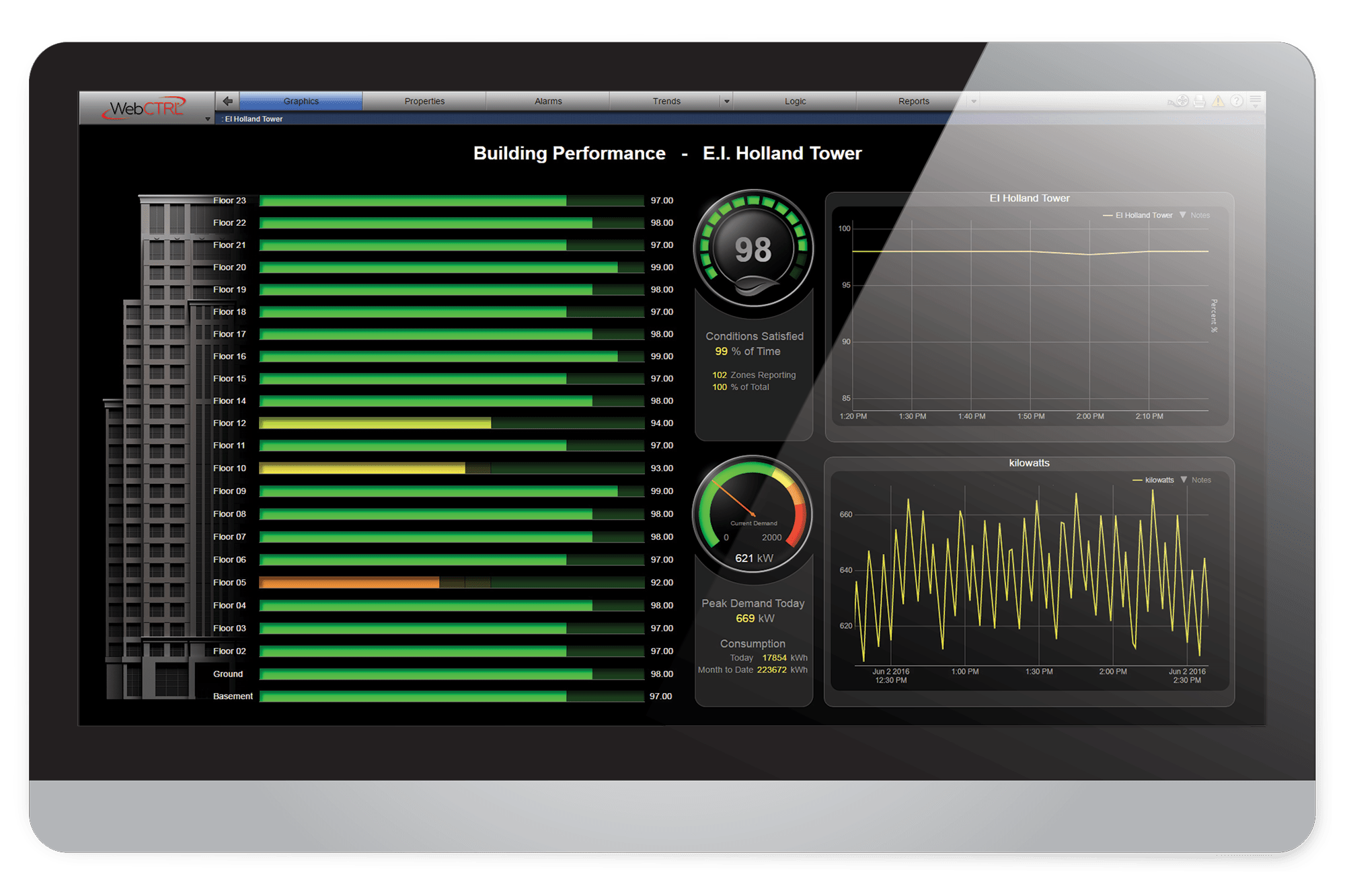 CONTROL THAT REACHES ACROSS CAMPUS
Start building a more connected campus with the WebCTRL building automation system for easy-to-use controls and the scalability to meet the needs of schools of all sizes and configurations. From student housing and athletic facilities, to research laboratories and beyond, we have the technology and expertise to make your buildings smarter.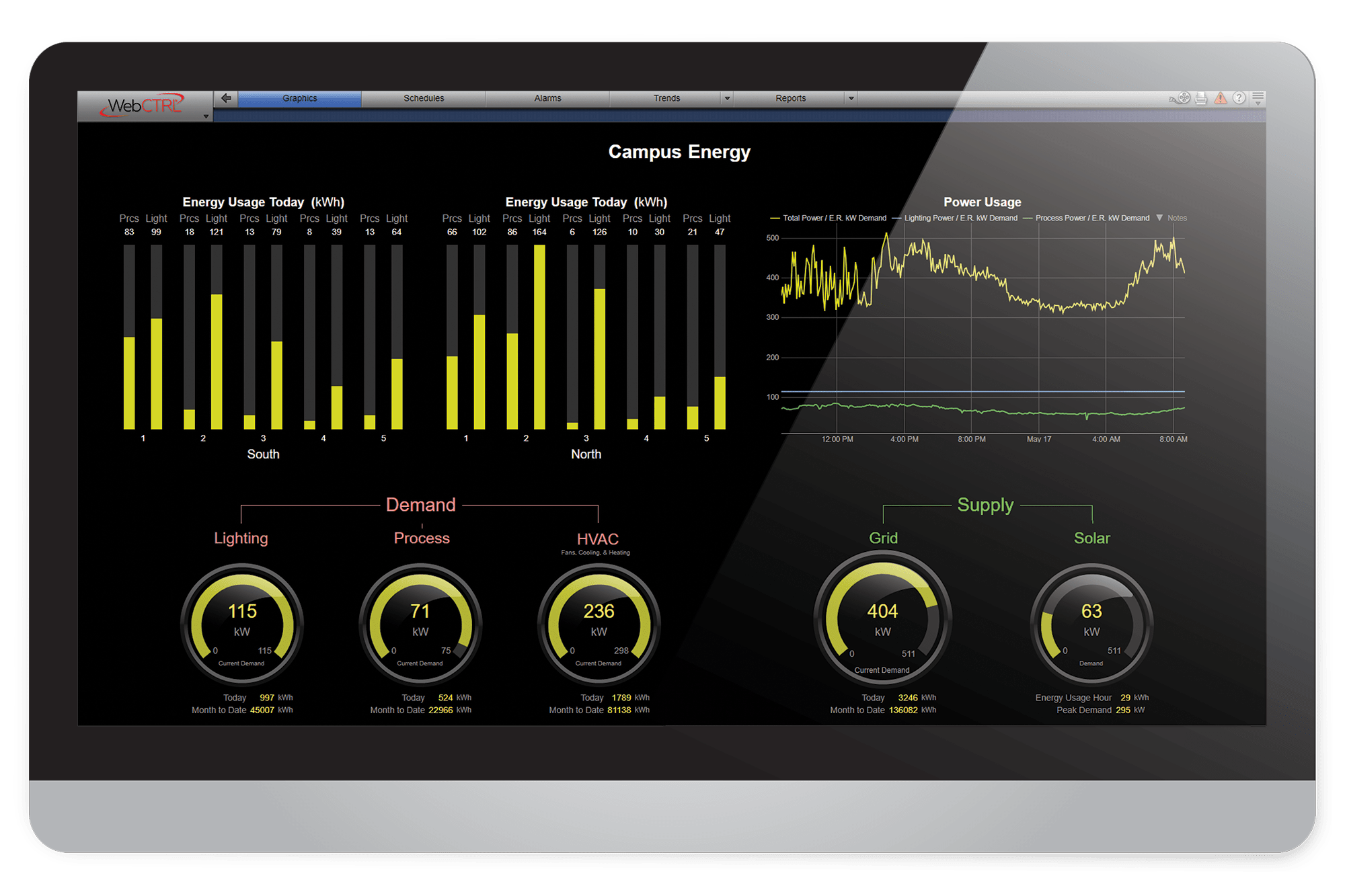 MAKE CONSERVATION A TOP PRIORITY
Our energy management software makes it easy for higher education customers to implement new sustainability initiatives, monitor progress and highlight their efforts for administrators and potential donors.
Learn More keyboard_arrow_right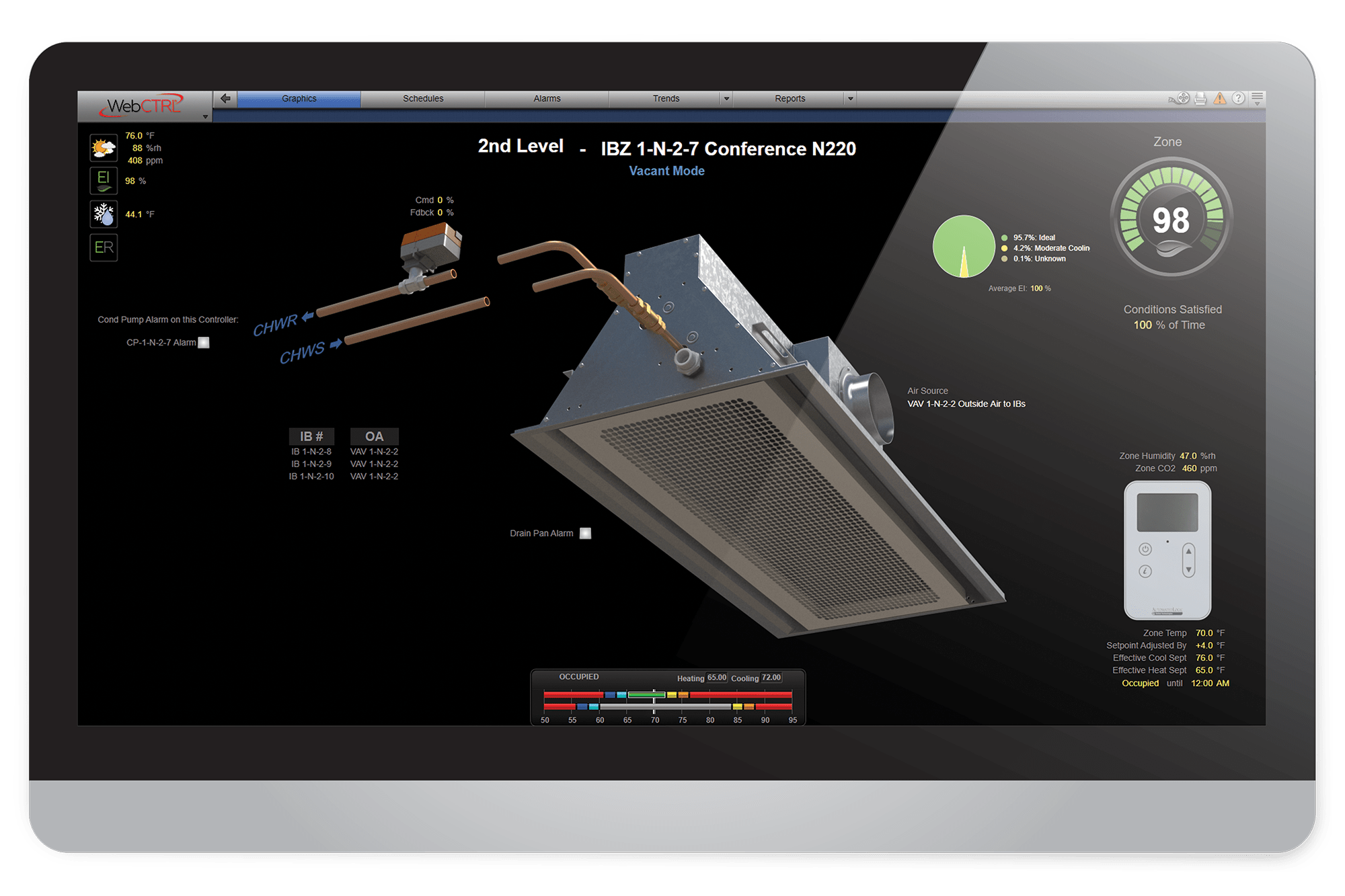 INVEST IN THE FUTURE OF YOUR INSTITUTION
Organizing and understanding data is the key to modernizing your campus and achieving the ideal balance between comfort and energy savings. Our IntelliSuite analytics solution brings all your building data together in the cloud to help you develop insights and find new ways to make improvements.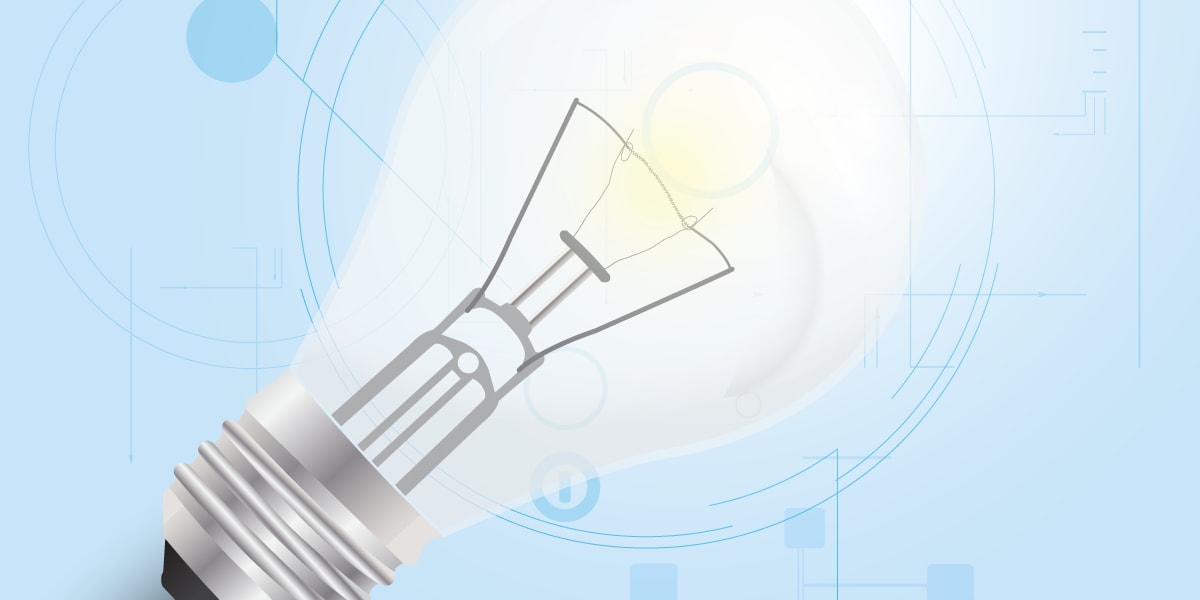 ECO-SCREEN
Drive visitor and student engagement with interactive displays that can highlight all your sustainability efforts on campus.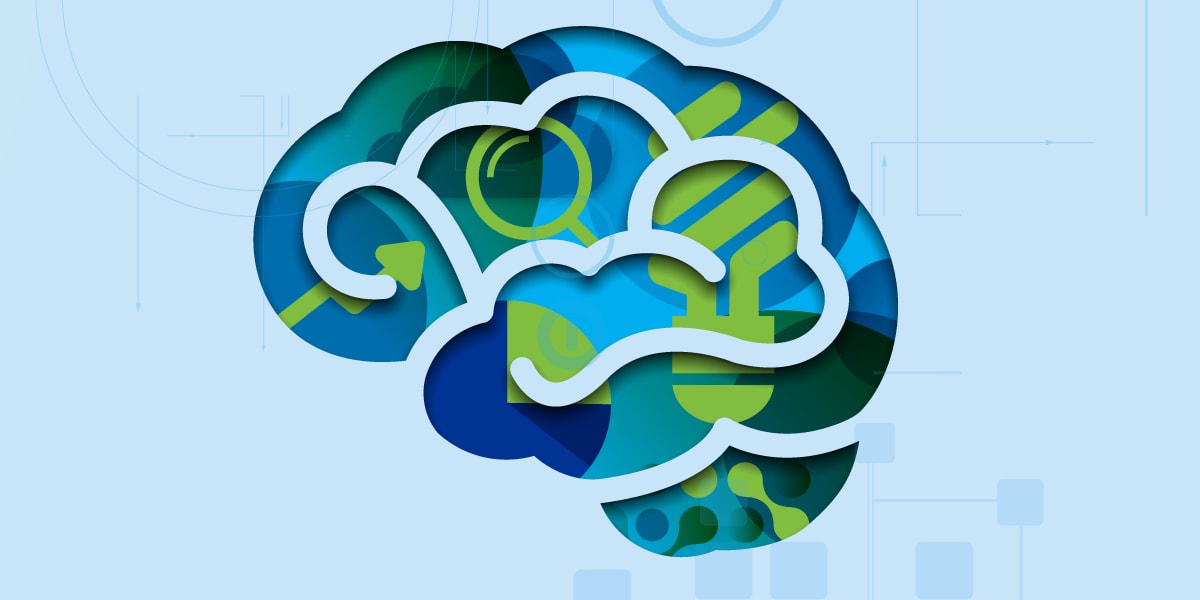 THE BEST ENVIRONMENT FOR EDUCATION
Occupant comfort and indoor air quality (IAQ) have a proven effect on cognitive performance. Create the optimal environment for education with precise control of ventilation and IAQ – monitored with our Environmental Index tool – to keep your students productive and your faculty satisfied.