Our intelligent ship solutions help provide healthy and comfortable environments for passengers and/or crew while also helping manage energy costs. Gain better control and understanding of environmental conditions such as Indoor Air Quality (IAQ) to help improve and enhance the occupant experience.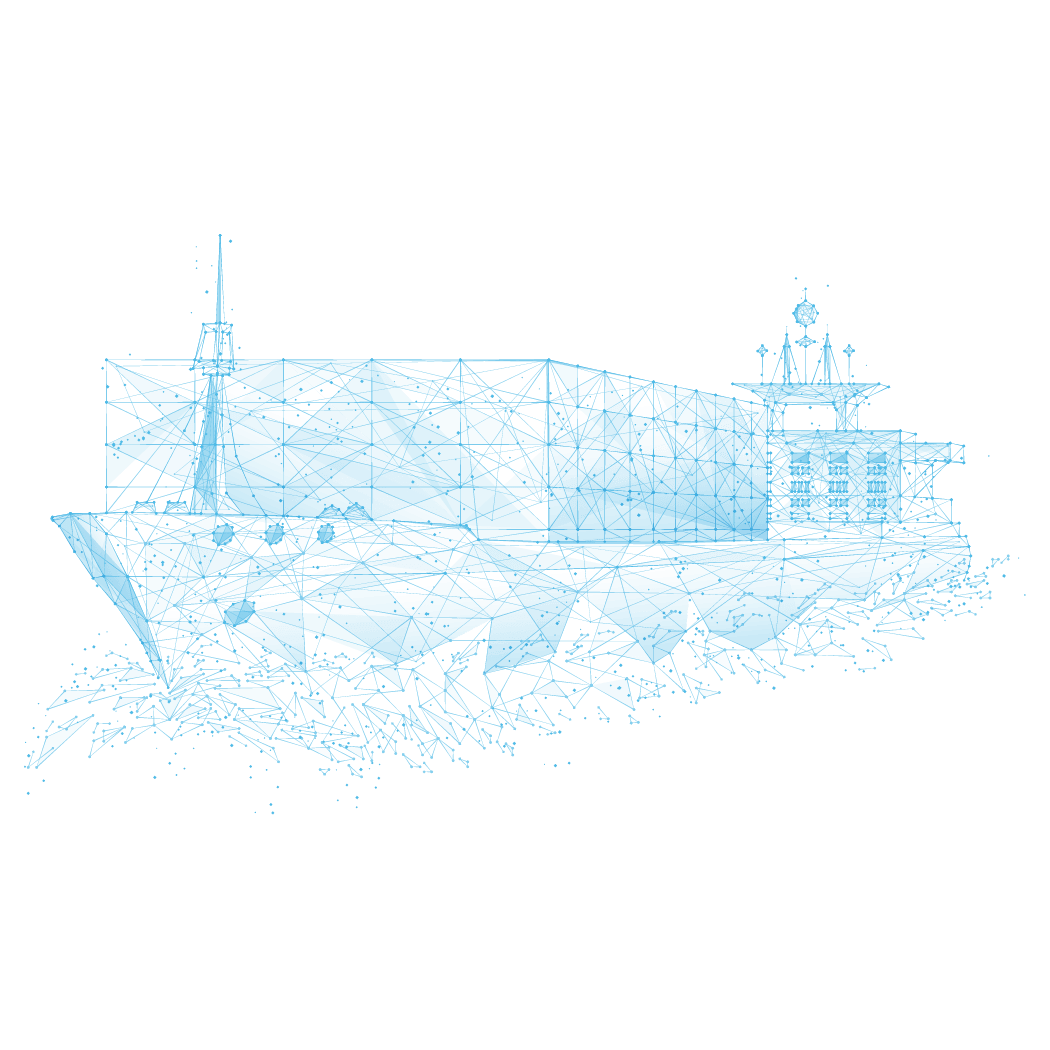 HOW WE CAN MAKE SUCCESS A REALITY
When it comes to intelligent ships and offshore platforms, every situation is different. That's why experience is so important. Automated Logic has a long history of working with marine customers, providing strategies and solutions to meet a range of objectives, whether you are operating a passenger, commercial, or offshore vessel.
Identifying energy conservation measures (ECMs) to optimize energy consumption
Managing Indoor Air Quality (IAQ) and Indoor Environment Quality (IEQ) to support a comfortable and healthy environment
Driving long-term sustainability
Balancing energy efficiency with occupant comfort
Creating a seamless occupant experience
Ensuring that cabins appeal to occupants
Managing the operating budget and long-term financial future of your ship or offshore platform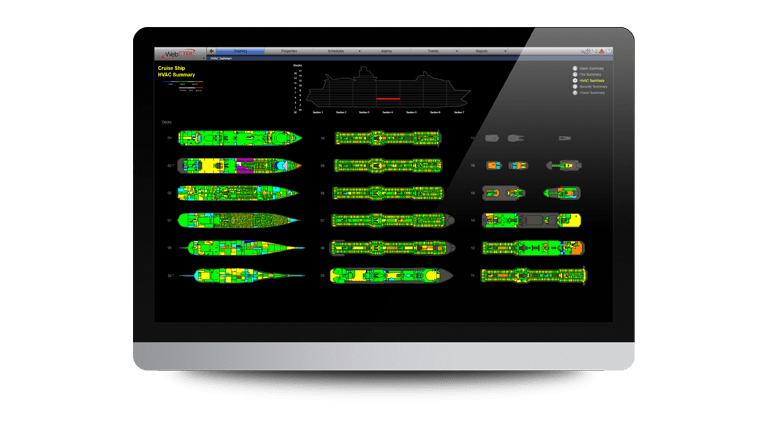 IT ALL STARTS WITH COMFORT
Improving the occupant experience starts with a comfortable environment. The WebCTRL® building automation system helps operators manage occupant comfort, energy efficiency, and a healthy environment, while integrating seamlessly with on-board systems like HVAC, lighting, safety, security, and power systems. The result is an improved occupant experience and lower operating costs.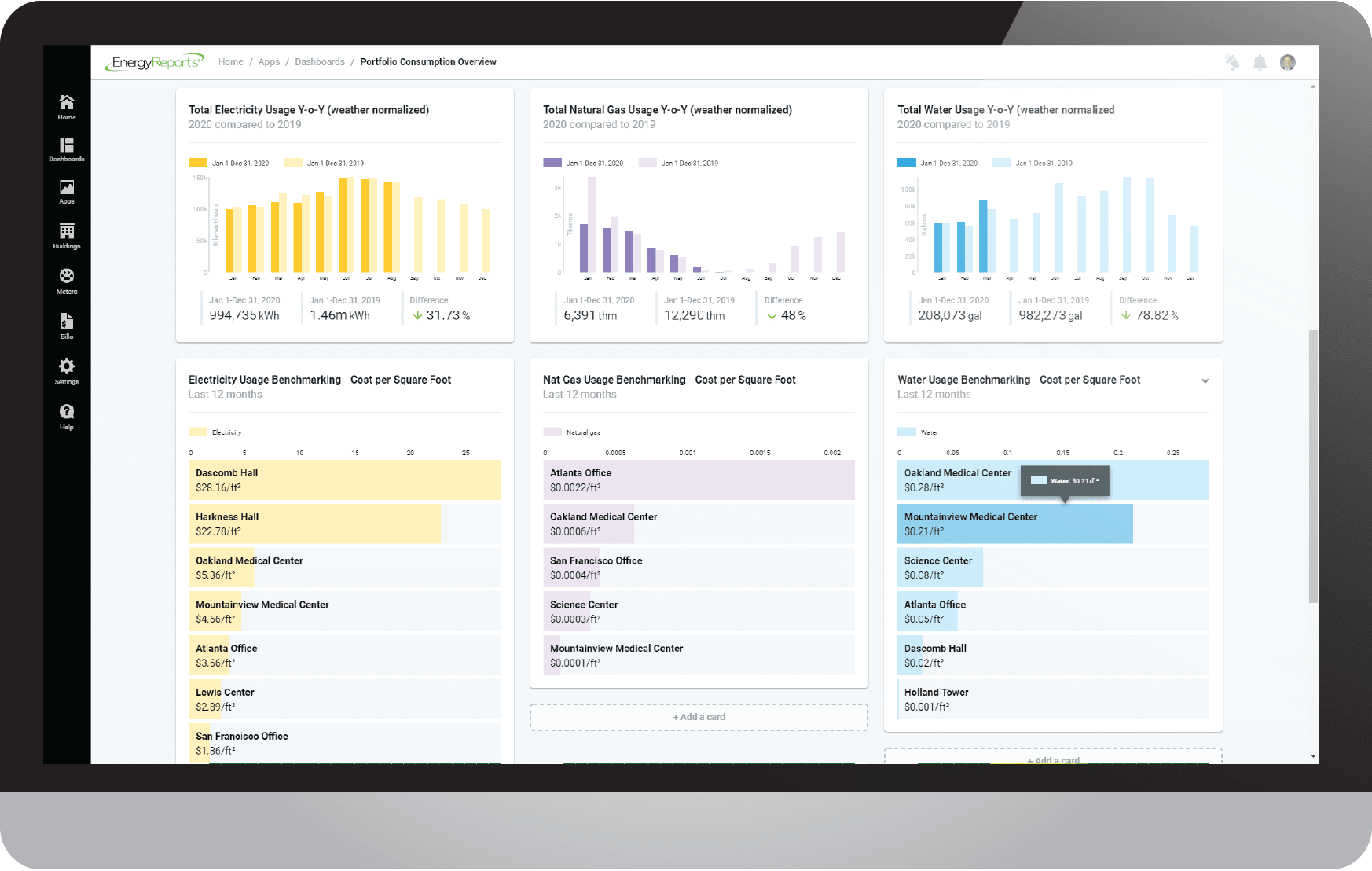 GAIN INSIGHTS TO IMPROVE ENERGY EFFICIENCY
Gain a better understanding of your energy usage so you can make smarter decisions with the intuitive reporting capabilities of our EnergyReports™ platform. Our advanced engines normalize, organize, and display relevant data clearly so you can get the insights needed to drive improvements.
Learn More keyboard_arrow_right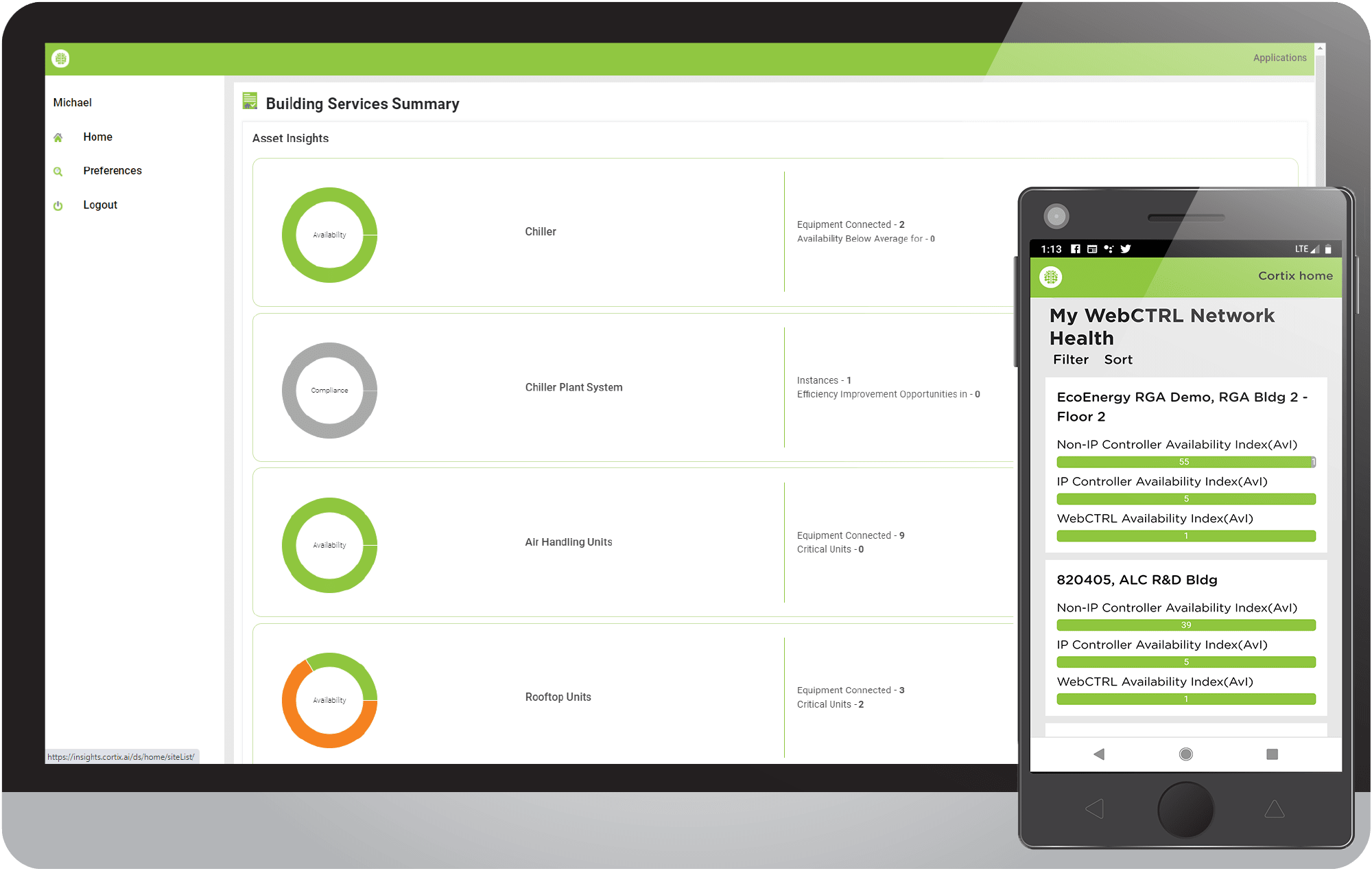 SEE YOUR SHIP FROM A NEW PERSPECTIVE
Send ship data to our cloud-based IoT platform to gain a true understanding of all operations. Abound Predictive Insights can help you achieve the perfect balance between comfort and cost by delivering insights via apps, analytics, and 24/7 advisory services from our team of experts.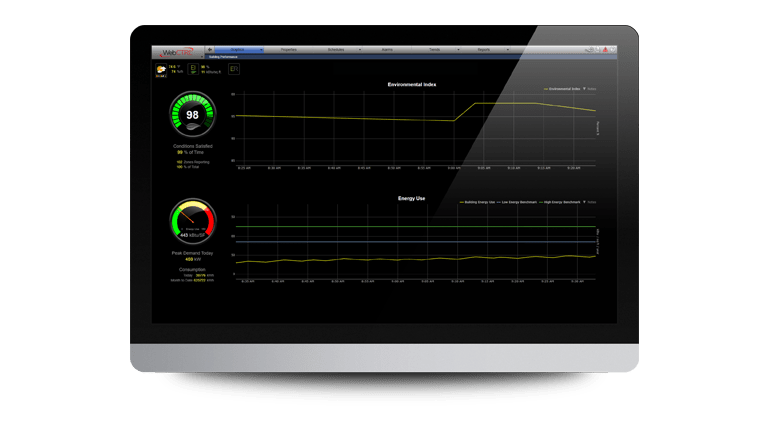 ENVIRONMENTAL INDEX (EI)
The WebCTRL Environmental Index™ tool (EI) offers a simple method for determining both the energy efficiency and occupant comfort level within a ship at a glance. This allows you to quickly identify operational problems and take corrective action to achieve sustainable performance.
Learn More keyboard_arrow_right