Make energy savings and resource conservation top priorities in your building by taking advantage of our EnergyReports™ package. Intuitive energy dashboards help decision makers identify areas for improved performance, reduced energy consumption, and lower energy costs. Share insights throughout your organization to optimize your building, maintain compliance and drive sustainability initiatives.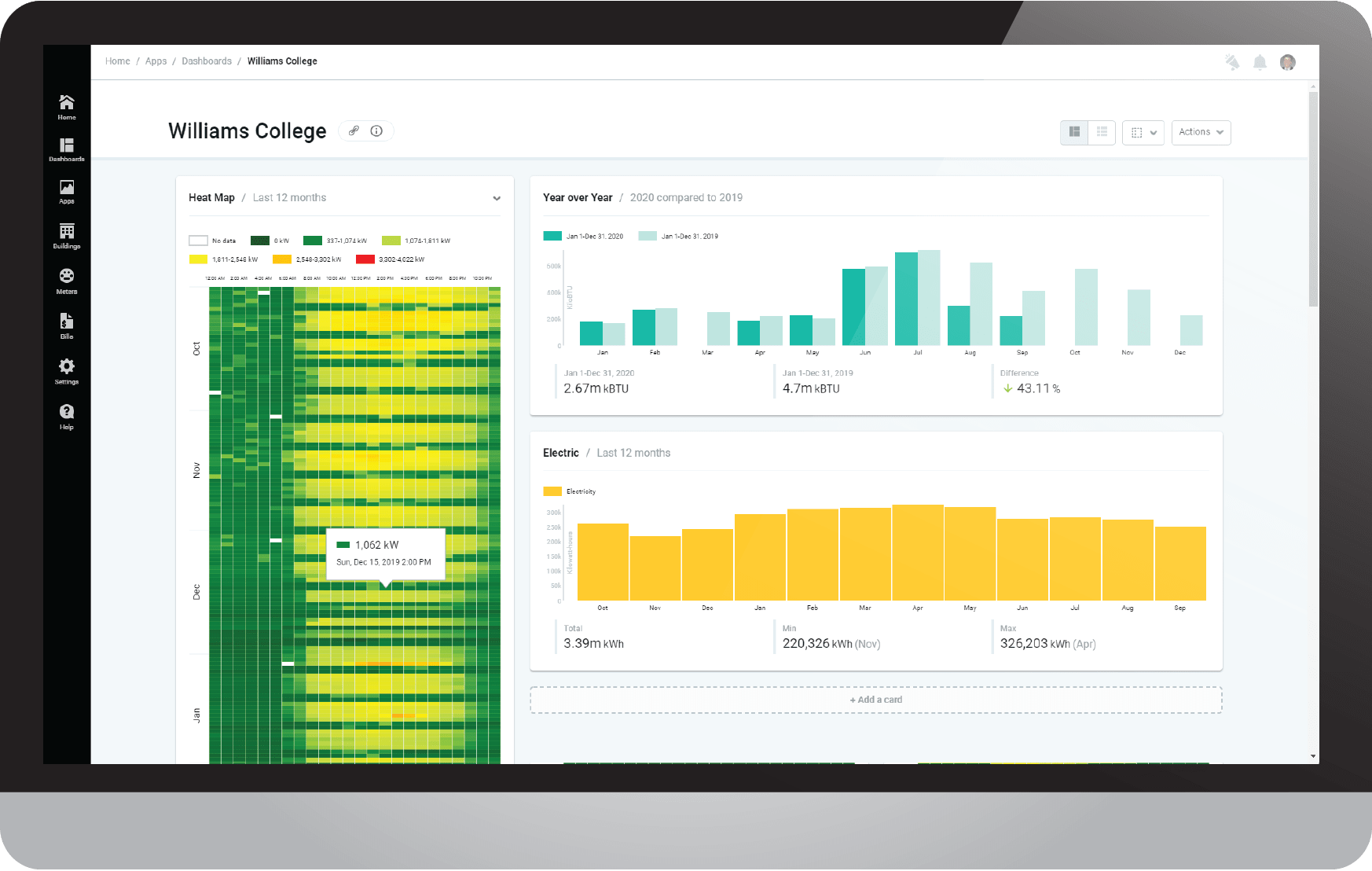 Pre-built dashboards allow you to visualize energy usage and costs, normalize and compare energy performance across buildings, and highlight patterns and problem areas to gain insights for improvements.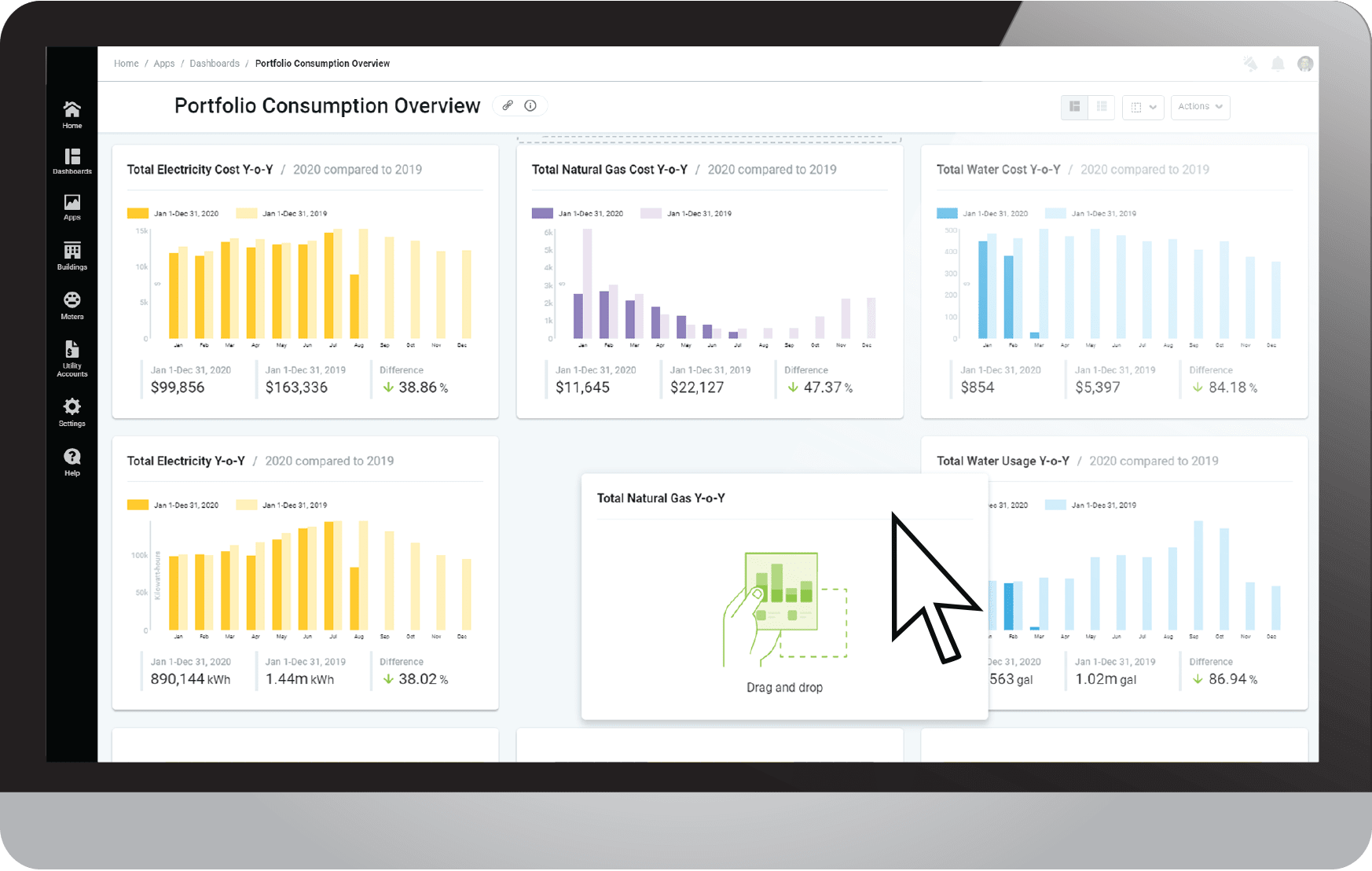 On-the-fly report creation and scheduling allows you to automate compliance reporting and set up delivery in accordance with regulatory requirements, ensuring stakeholders always have access to the data they need.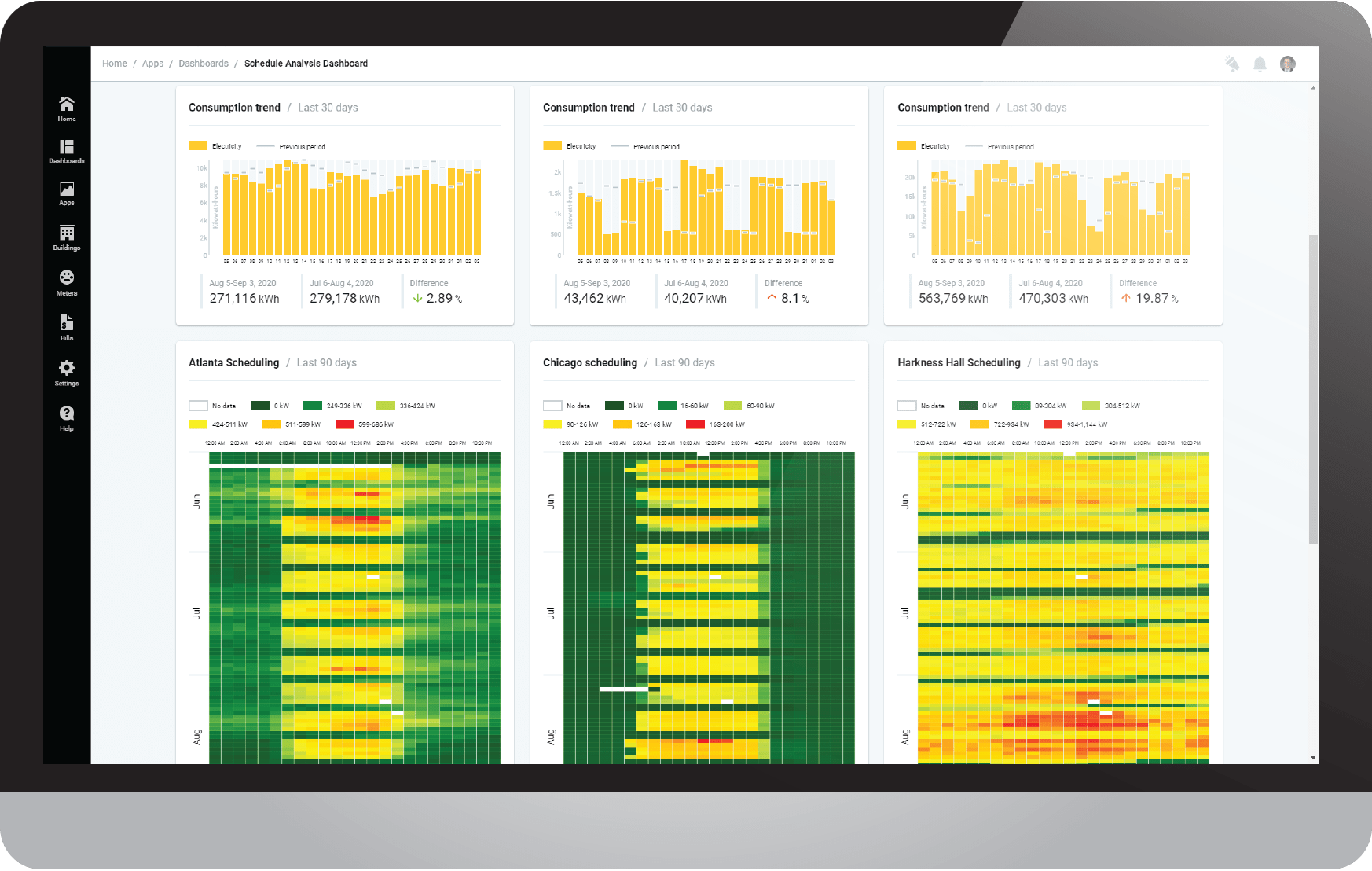 Turn your energy insights into action. Leverage information from the EnergyReports package to make meaningful, real-time adjustments to your building equipment through the WebCTRL® building automation system for improved performance and energy savings.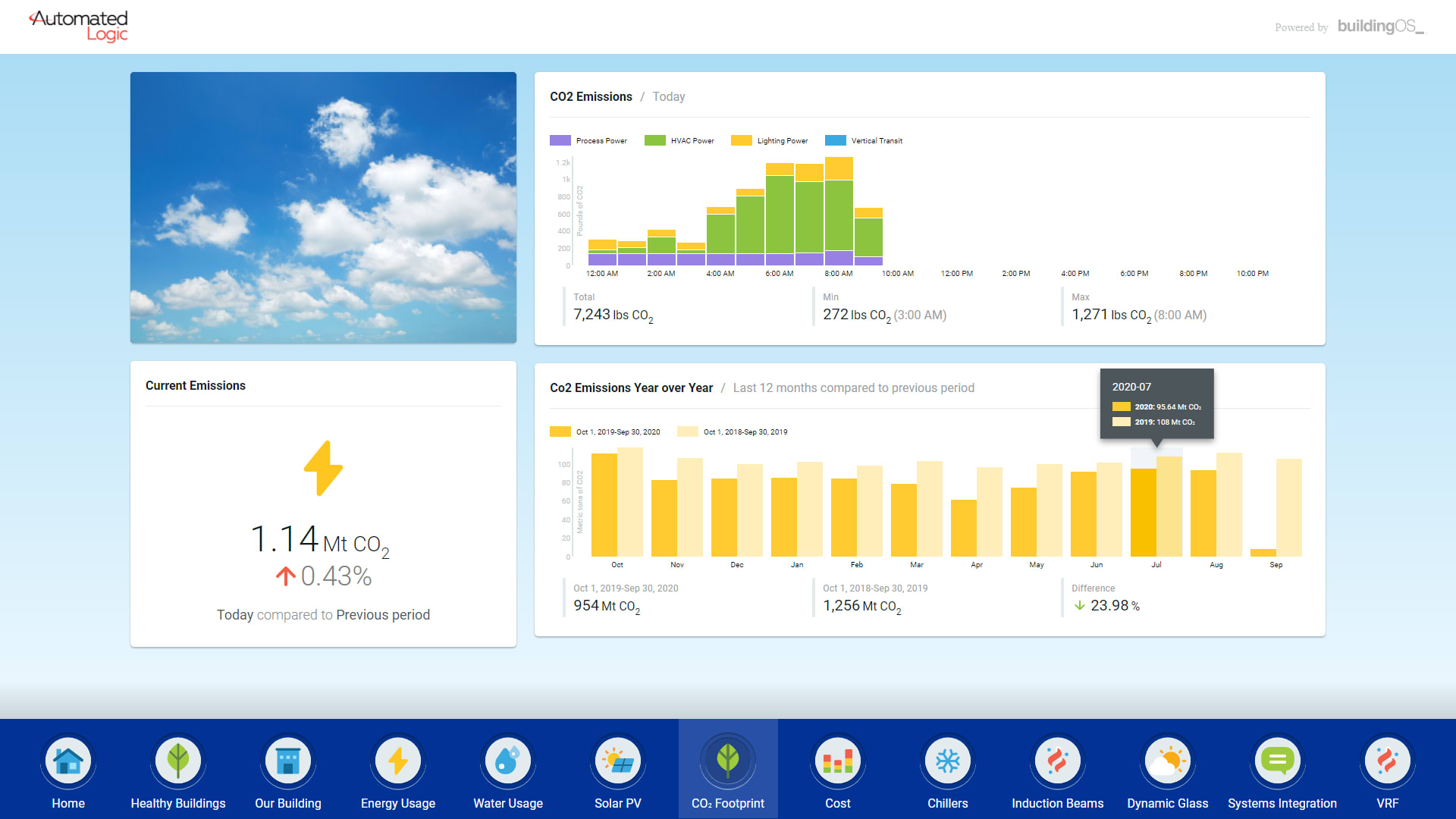 WE MAKE REPORTING SIMPLE
Learn how EnergyReports can help you see the big picture.