TOOLS FOR SPECIFYING ENGINEERS
Are you looking for help with HVAC controls, DDC controls, or building automation systems? If so, Automated Logic is here for you. With over 170 field offices around the globe and 11 corporate offices, we have the tools and the expertise to help you plan, design, and build open specifications for BACnet® control systems and building automation systems.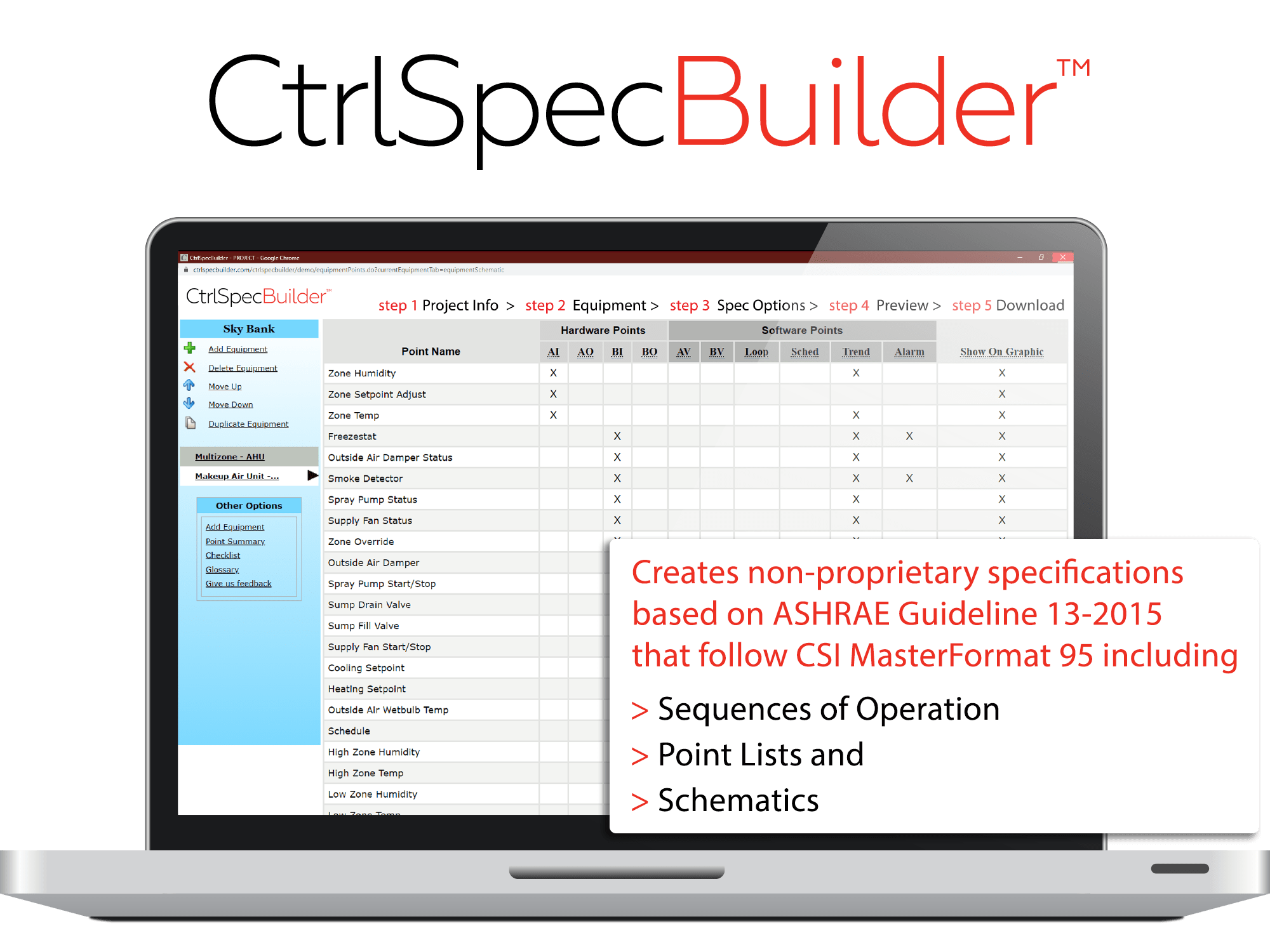 For help with specifications, please visit CtrlSpecBuilder - a free online productivity tool that creates HVAC control specifications. The resulting specifications are open and non-proprietary, and include sequences of operations and points lists. There are options for BACnet and web-based controls.
This tool is based on the American Society of Heating, Refrigerating and Air-Conditioning Engineers (ASHRAE™) Guideline 13-2000 and follows CSI MasterFormat for section 15900.
Read more about CtrlSpecBuilder in the whitepaper 'Specification Writing: A Productivity Tool.'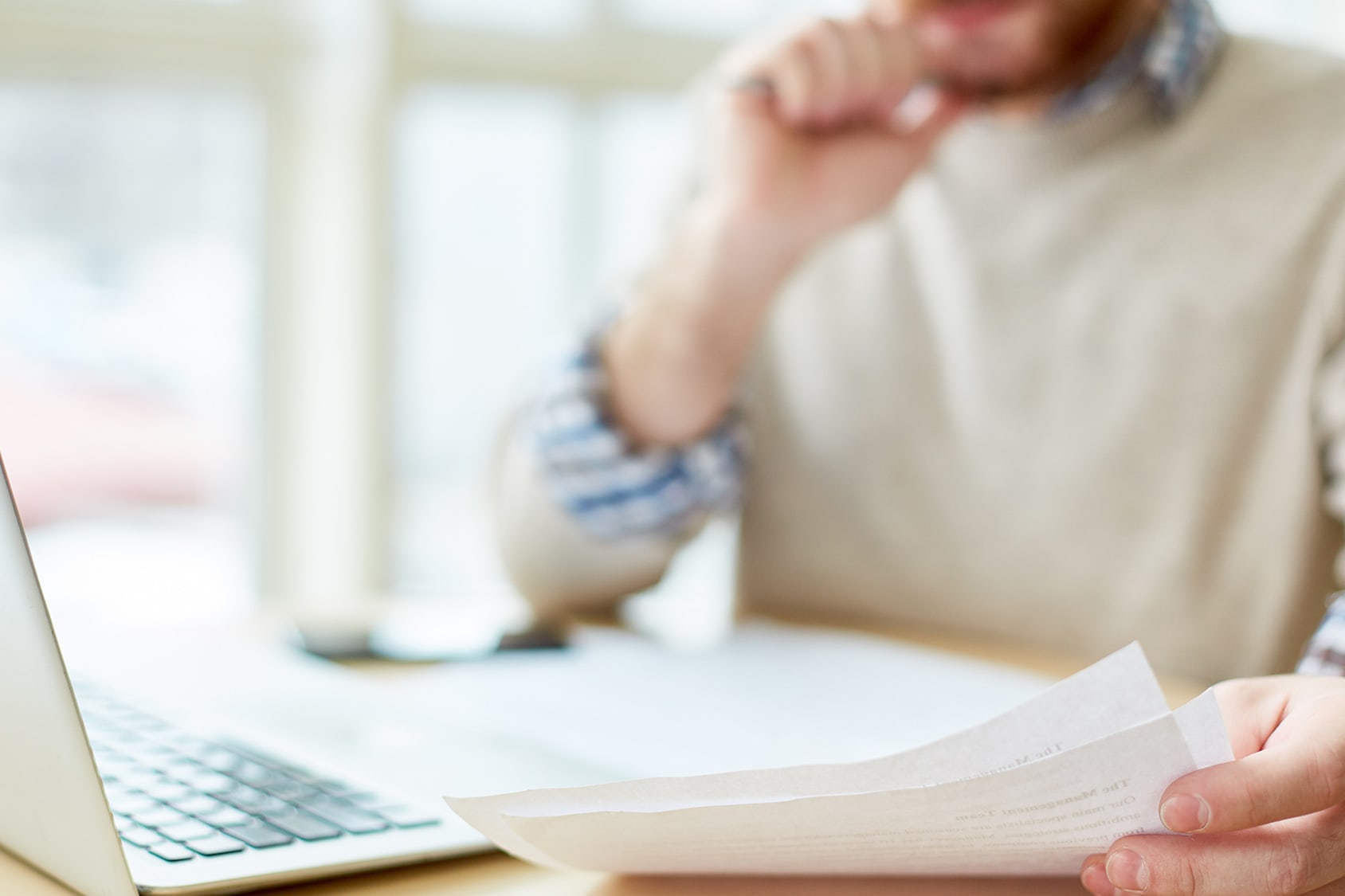 Looking for further information on common challenges in our industry and recommended solutions? Browse our library of white papers and articles.
Learn More keyboard_arrow_right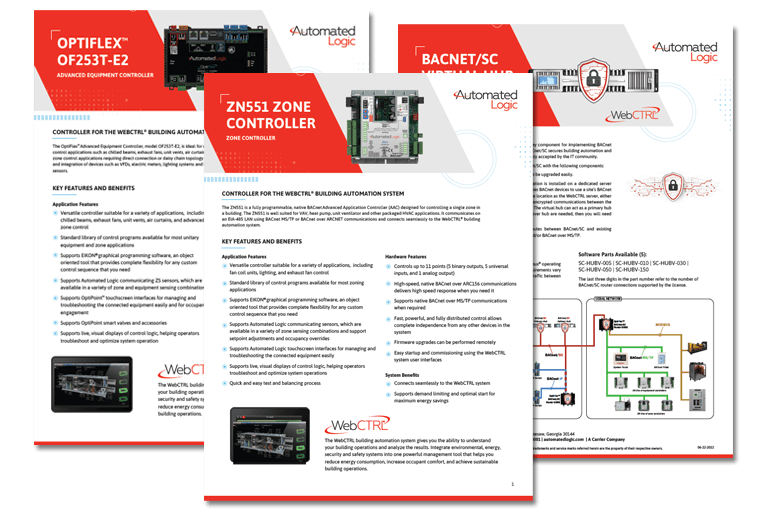 Access our complete library of cutsheets to view features, benefits, and specifications for Automated Logic products.