LAKE COUNTY CENTRAL PERMIT FACILITY
This new, 2-story, 64,000 square foot facility serves as the Central Permit Facility for Lake County. With a construction schedule from 2009 – 2010, the building automation system is an integral aspect of this project that ties many different systems together.
The Solution
This project features control of many typical pieces of HVAC equipment: (2) VAV Air Handling Units, (2) Hot Water Boilers and (2) Primary Hot Water Pumps, (2) Chillers and (2) Primary Chilled Water Pumps, (2) Cooling Towers and (2) Condenser Water Pumps, (78) VAV Terminal Units, (6) Fan Coil Units, and (9) Exhaust Fans.
In addition to the control of the central plant and air distribution HVAC equipment, this project requires substantial involvement in integration to various 3rd party systems throughout the Facility: ALC is required to integrate to the following systems through BACnet Protocol, either through MS/TP or IP (over 2,000 data points): Lab Control System, Fire Pump System, Domestic Booster Pumps, (7) VFD's, Pump Logic controller, (2) Condensing Boilers, (2) Chillers, (2) CRAC Units, Lighting Control System, Generator, Humidifier, Power Monitoring System, Fire Detection and Alarm System, Hydraulic Elevators, Pre-Action Sprinkler Detection, (4) Low Voltage Switchgears, and Water, Electric, and Gas Meters. With such a rigorous list of 3rd Party BACnet integration systems – a vast amount of preparation had to be taken in the BAS and Mechanical Systems design, and there is a continued emphasis on field coordination between ALC and 3rd party equipment manufacturers.
Through the various HVAC control and extensive 3rd Party Integration on this project, ALC was able to demonstrate its talent as a leading open protocol systems integrator in the Chicago area. This project also foreshadows the appearance of many more projects with increasing amounts of 3rd party mechanical system integration as the intelligent buildings trend grows.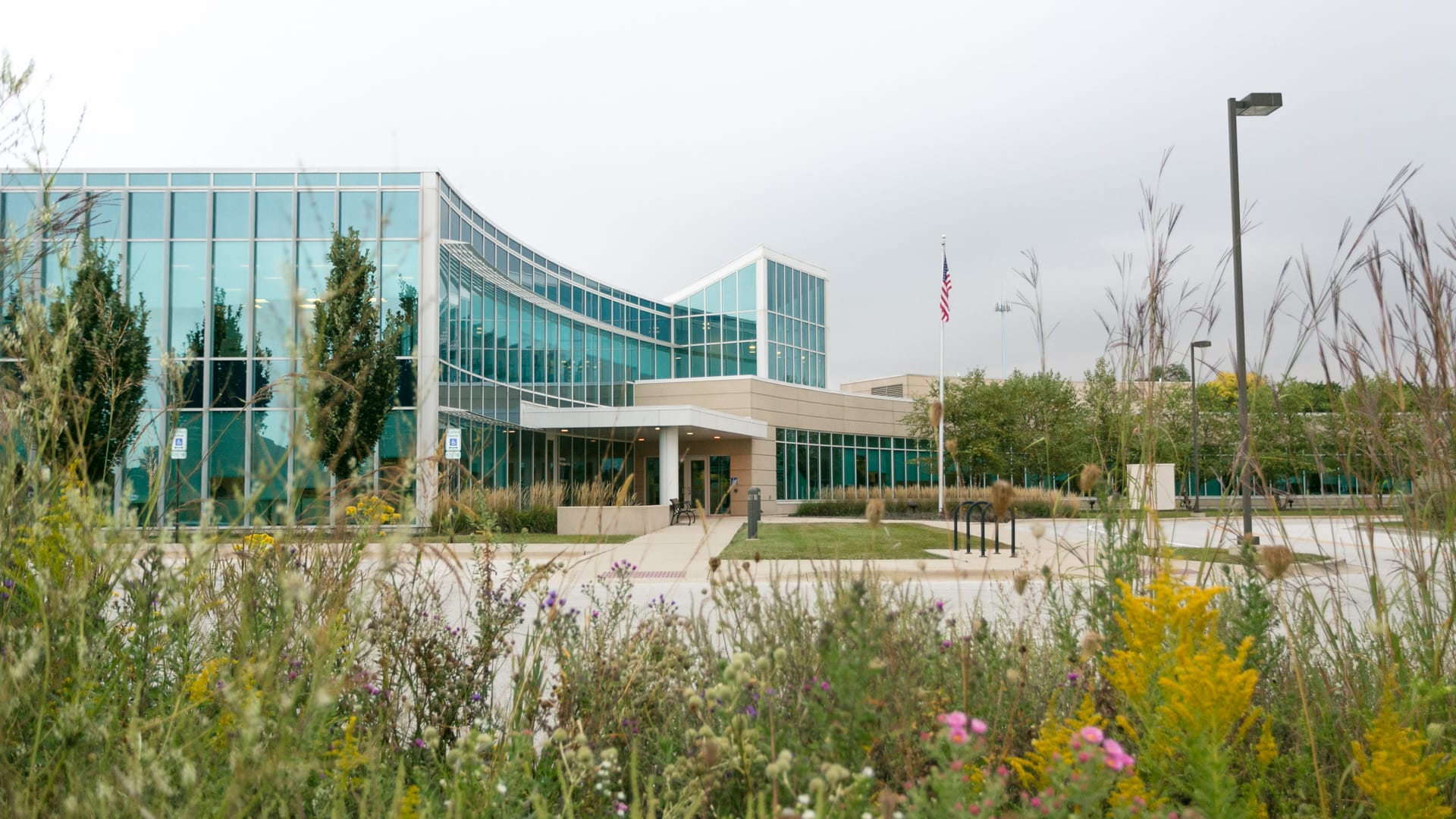 | | |
| --- | --- |
| Client: | Lake County, IL |
| Controls Contractor: | Automated Logic Chicago |
| Project Type: | New Government Facility |
| Building Size: | 64,000 square feet |
| Objectives: | Provide new BAS and integrate to virtually all 3rd party systems |
| Design Considerations: | Focused on specifications for all 3rd party equipment for integration |
| Installation Date: | 2009-2010 |