Showcase your facilities' energy conservation and sustainability measures by putting it on display in your building's common area. Visitors can engage with the data and learn about your intelligent building's innovative, energy-efficient features.

ENGAGE YOUR OCCUPANTS IN YOUR SUSTAINABILITY STORY
The EnergyReports™ Eco-Screen leverages the WebCTRL® building automation system to tell your sustainability story. Operators can create graphs, charts, reports and dashboards to visualize building data, enabling them to:
Educate facility occupants about sustainability goals and progress
Engage occupants in energy reduction efforts with building competition dashboards
Showcase renewable systems, green building features, and sustainability programs

Learn About Other EnergyReports Editions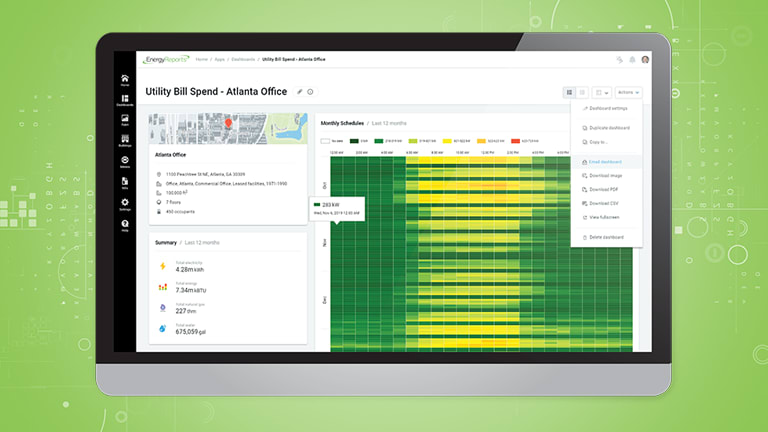 ENERGY DASHBOARDS
Take advantage of a 360-degree view of building performance so stakeholders can meet their energy conservation and savings objectives. Our advanced engines normalize, organize, and display relevant data clearly so you can get this insights needed to drive improvements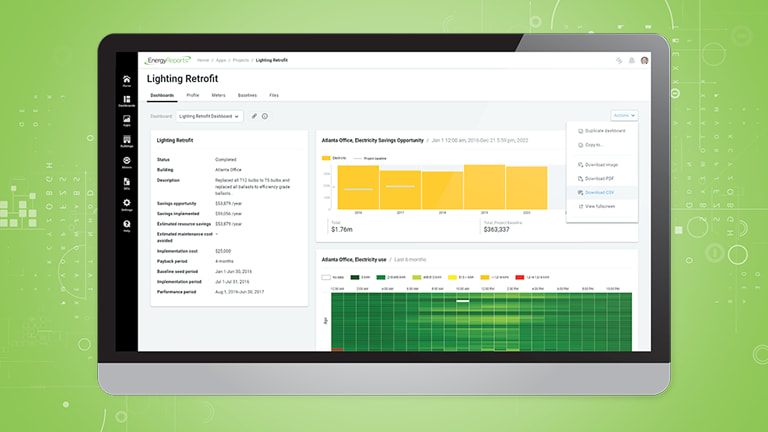 ENERGY ANALYTICS
Make fast, data-driven energy management decisions by adding powerful capabilities for analysis and visualization to your EnergyReports platform. Features like machine learning, real-time drift maps, and load profile analytics provide insights that can help you reduce costs, save time, and track performance.